The first iteration of the Barbados Independent Film Festival was held from January 11th -15th, with screenings taking place at the brand new Walled Garden Theatre at the Barbados Museum and Historical Society, The Errol Barrow Centre for Creative Imagination and Limegrove Cinemas. Along with those from Barbados, films from the U.S.A, Peru, Croatia, Ethiopia, Mexico, Australia, Haiti, Martinique and Trinidad and Tobago were selected for the festival. The festival also hosted a workshop with American film, stage and TV actor and playwright Stephen Lang at The St. Michael School, as well as workshops at Limegrove Cinemas, Limegrove Lifestyle Centre, Radisson Hotel and the Barbados Museum and Historical Society.
The Opening Night
There were more people in attendance than I would have expected considering the type of event this was. There was a very good turn out. The crowd grew steadily as the pre-screening reception went on and although the screening was not full, it was close to it.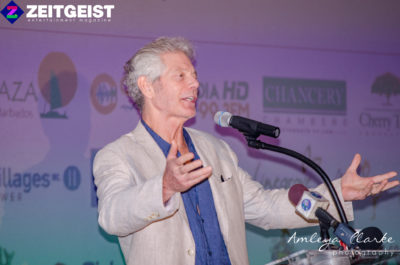 Stephen Lang, if your familiarity with his work does not extend beyond Avatar and Don't Breathe (like mine), is far more personable than those on screen personas would suggest. His film Beyond Glory displayed the boundless talent he possess as an actor. The film itself, though too long in my opinion given it's form, is a compelling, moving, at times hilarious and deeply human work of art. It is not for everyone however; it is essentially recordings of various performances of Lang's one man show stage production edited together and does not have much of anything in the way of spectacle or action. The viewer is watching Lang recite lines with bare minimum costume and props. But Lang's performance is so incredibly powerful that it is captivating to say the least. Any fan of his that wants to get a better idea of his range as an actor should watch it.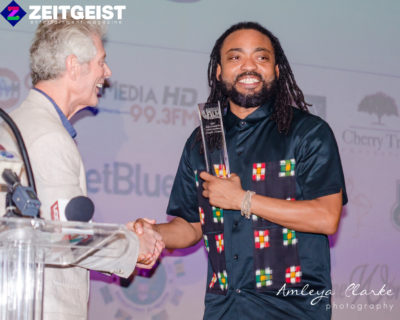 Lang presented Trinidadian soca super star Machel Montano with the first Barbados Independent Film Festival Award for Artistic Excellence. In his presentation he praised Montano not only as a musician, but as an actor as well for his lead role in Bazodee.
Upon his acceptance of the award, Montano spoke of the need for the telling of Caribbean stories in film and how technology allows young filmmakers to do so. He also stated that Caribbean people have a lot in common and when looking at diversity we must not forget about our similarities.
Lang himself was presented with the Barbados Independent Film Festival Founders Award and a bottle of Mount Gay XO.
The Screenings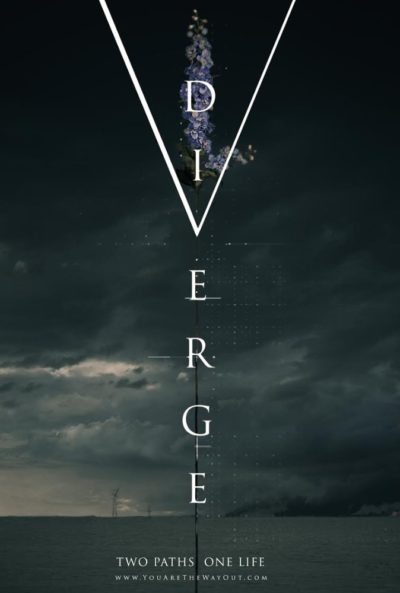 Of all of the films I got to see – Beyond Glory, H20, Catching the Sun, Diverge, Zora's Dream, Sweet Bottom, A Caribbean Dream, Barbados Surfer Girl, Ain't No Fish, Saving Our Turtles,  Aloysius 2, and Bazodee – Diverge was by far my favourite.
The night that it was screened – Friday the 13th – there was quite a crowd for the first half of the presentations, but after the intermission – when Diverge screened – the Walcott Warner Theatre of the Errol Barrow Centre was practically empty. Those who left missed an outstanding film. There were some technical difficulties (when it first started there was no audio) that threatened the screening, but those were thankfully worked out. Having seen this film and experienced how great it is, the idea of maybe never having seen it is disappointing.
This is a film that anyone who appreciates film as an art form and loves science fiction should see. Especially if you love subtle storytelling and films that do not spoon feed their audience. It is perhaps not as accessible to people unfamiliar with [mild spoiler] time travel; theoretically and the way it is presented in film [mild spoiler], but this is an exceptional film none the less.
Catching the Sun, A Caribbean Dream, Barbados Surfer Girl, Ain't No Fish and Aloysius 2 were also favourites of mine that I enjoyed.
Overall the films I saw at the festival were quite good. However, there were two or three that were not good and/or underwhelming.
As to the Walled Garden Theatre, grateful as I am that it exists, it would be very nice if anyone not seated in the front row could see the screen in its entirety. The seating is all on one level, so it is necessary to painfully crane your neck around the heads of the persons in front of you – and hope you don't block the persons behind you –  in order to see. Only about a little less than half of the screen is unobstructed and that's only at the very top.
The Awards
Not surprisingly – albeit disappointingly – not that many of the awards went to Barbadian films and filmmakers. I understand that it is an international film festival and just because it is called the Barbados Independent Film Festival does not mean that it is solely catering to or awarding Barbadian films and filmmakers. But it is disheartening when your country is hosting an event and more or less loses.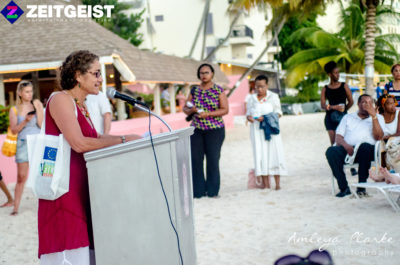 It cannot be expected, and is perhaps a little unfair, for Barbadian films (particularly those unlike A Caribbean Dream and Sweet Bottom) to compete with foreign selections such as these which excel in the creative and technical aspects of film. Comparatively speaking, the Barbadian offerings were not as technically or creatively proficient as those from the other countries; my own film included. We fall rather short.
The ray of hope here is that Barbadian filmmakers are motivated to try harder and do better. If we can succeed overseas (e.g. DJ Puffy), then we should be able to at home.
The Finale
'Shorts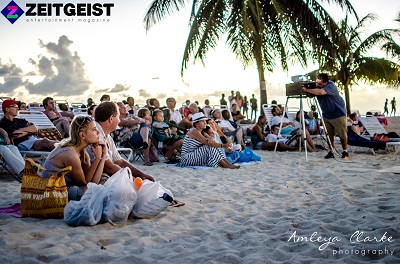 on the Beach' was lovely. It started an hour and a half late – the scheduled time was 4:00 PM but it started closer to 5:30 PM – but this could not be helped since the sun needed to go down in order for the screenings to commence.
Despite being similar to the Walled Garden Theatre screenings, in that it was outdoor and open air, it was more comfortable (no heads to crane around), casual and relaxed and unlike the other screenings I attended, you could eat while watching the films.
The crashing of the waves at times drowned out the audio from the films, but after a time it wasn't noticeable. Unfortunately, as is the risk with an open air screening, it rained. This did not put a damper on things, however. There is something truly magical about watching a film under the stars while reclining on a beach chair. Here's hoping there will be more open air screenings at future iterations of the Barbados Independent Film Festival, perhaps with a tent next time.
Final Impressions
Overall the Barbados Independent Film Festival was an enjoyable event that was certainly worth going to. If this year's selections are anything to go by, the judges have very good taste in films and I trust that going forward one can expect to see films that are just as good or maybe even better. Aside from the late start for 'Shorts on the Beach' and the late – unavoidable – finish for the Friday the 13th sci-fi/horror screenings, it was a well put together event. There is room to grow and a lot of potential and under the right leadership, the Barbados Independent Film Festival can really become something.
Visit our Facebook page for full photo albums from the festival.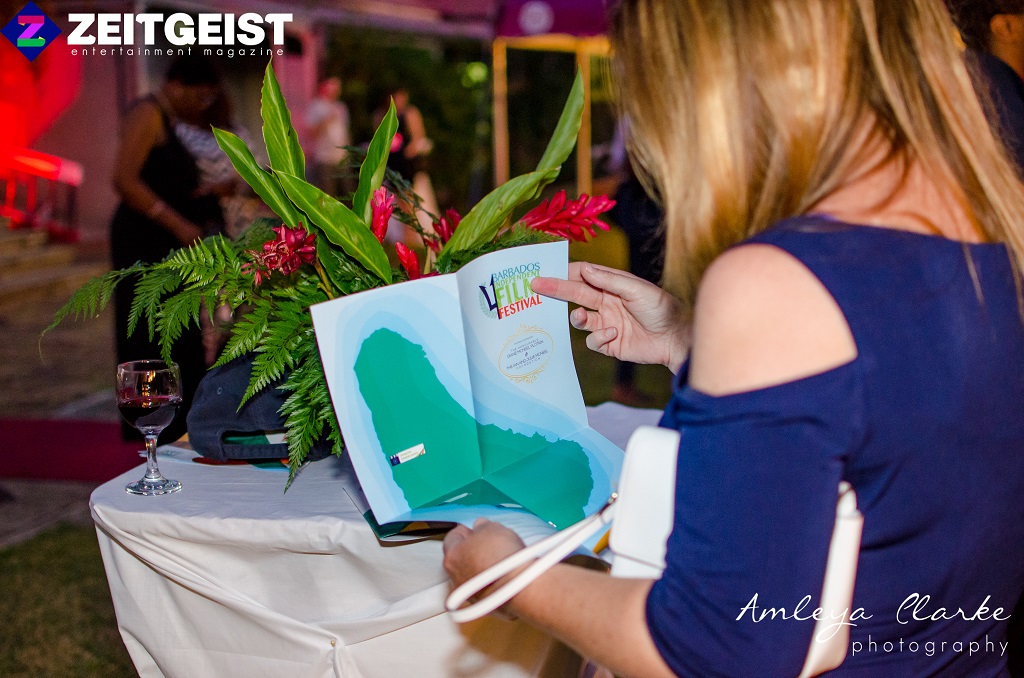 Tell us how can we improve this post?