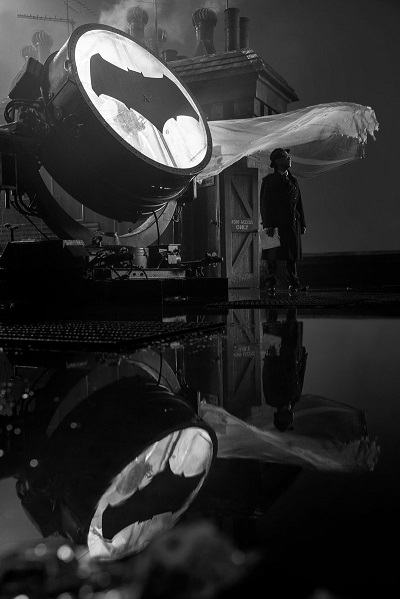 In celebration of yesterday's Batman Day, Justice League director Zack Snyder posted a photo of J.K. Simmons as Commissioner Gordon to Twitter.
The black and white image shows Simmons dressed as Gordon, standing next to the Batsignal.
This isn't Simmons' first foray into comic book films. He famously played J. Jonah Jameson in Sam Raimi's Spider-Man trilogy of films. A role which was well received.
Simmons' casting as Gordon was announced on March 7th. In an interview with Entertainment Tonight last week, he talked about his role in the Justice League film:
"In this first installment of the Justice League, Commissioner Gordon is not a particularly sizable part. We just kind of introduce him and see a little bit of his interactions with Batman — and with most of the Justice League."
Simmons wrapped filming for the upcoming superhero film recently. Shooting began back in April.
He will be joined on screen by Ben Affleck as Batman, Gal Gadot as Wonder Woman, Ezra Miller as the Flash, Jason Momoa as Aquaman, Ray Fisher as Cyborg and Henry Cavill as Superman.
Justice League will be released on November 17th 2017.
Tell us how can we improve this post?