On Saturday, March 24th, the Faculty of Humanities and Education at the Cave Hill Campus of the University of the West Indies held its first ever Mr. and Ms. Humanities and Education Pageant and it got off to a very bad start. Namely because the pageant didn't begin until an hour and four minutes after the advertised time of 7:00 PM. At no time during that obscenely long delay did anyone come up on stage to say anything to the audience or even keep them occupied and entertained.
When the MCs finally came on stage – after lengthy introductions that only delayed the proceedings further – and asked the audience if they were ready for the pageant to start, some attendees responded with "Every since." The delay in one way served as a boon for the event since at 7:00 PM, when it was supposed to have started, the venue was virtually empty. Luckily for the pageant, the event itself was good enough to offset the initial irritation.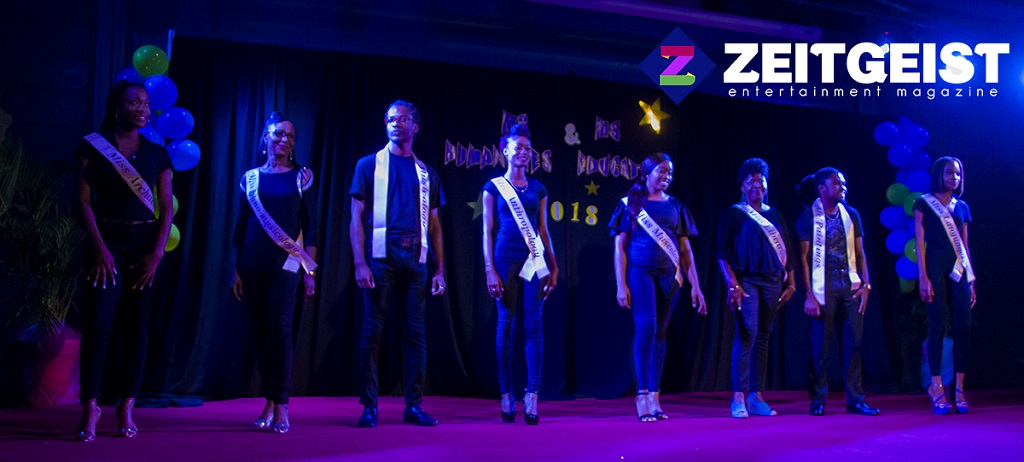 The eight contestants – Janielle Browne, Ms. Archaeology; Donna Lewis, Ms. Ethnomusicology; Shacody Baker, Mr. Musicology; Alexis O'neal, Ms. Anthropology; Rashanna Prescod, Ms. Museology; Talyjah Hyatt, Ms. Libraries; Michael Lawrence, Mr. Paintings; and Donnisha Watson, Ms. Languages – started strong with their introductions, which they were tasked with doing in their own styles and in which they had to depict their themes. The contestants overall displayed confidence and eloquence and had energy and personality.
A couple of them stumbled, with Lawrence's introductory speech feeling unrehearsed and made up on the spot and Hyatt coming off aggressive and intense, but very passionate. She did look angry, however. Some of the speeches stood out for being very well written and the contestants who separated themselves from the pack as frontrunners in this segment were Browne, Baker and Prescod.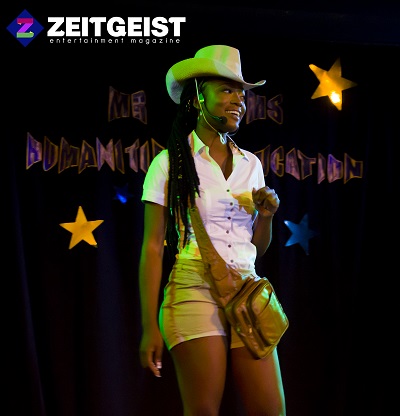 Browne, as the first contestant, set the bar fairly high for her fellow competitors when it came to the introductions, Baker opened his speech by singing "Unravel", a Japanese language song from the anime Tokyo Ghoul, and was funny and entertaining and Prescod utilised the stage more than any other contestant.
The talent segment was truly where two of the female contestants emerged as contenders for the crown and the winner between the two male contestants was made obvious. In this segment the contestants could have used a single talent or a combination of many. They had to be creative and avoid offensive material.
The contestants' performances in this segment were not as consistent across the board, as they were in the introductions.  Quite a few of them were rather boring and/or messy, but all of the contestants got good, energetic reactions from the audience. The stars in this segment, in my opinion were, again, Browne, Baker and Prescod.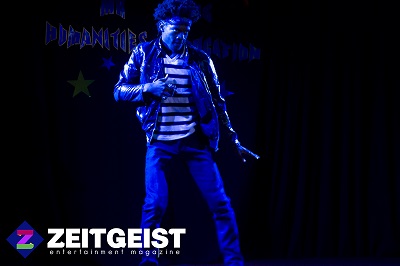 Browne performed a moving spoken word poem which was a complete journey of self-acceptance, that was as funny as it was punny and which she delivered with charisma. Baker danced his heart out like no one was watching and he clearly had little to no training in the area of dance, but he committed to it and had fun with it and the audience was thoroughly entertained. Prescod owned the crowd and was the best in the talent segment with her brilliant, funny, poignant, topical, thought provoking, well delivered and well written dramatic performance about the importance of history and cultural identity.
The contestants did well in the Creative Wear and Question and Answer segments. For their "creative wear", they had to don outfits made of recycled materials and that fit their theme. Each contestant wore a different look, with some embodying their theme more than others. However, all of them did accomplish that to some degree. They all put together looks that epitomised the name of the segment, the best of them being the evidently Egyptian inspired ensemble worn by Browne.
The contestants gave great answers for the Question and Answer. They sounded very well informed about the topics and issues which their questions dealt with, for the most part. Although some of them didn't express themselves very well, they still got their points across.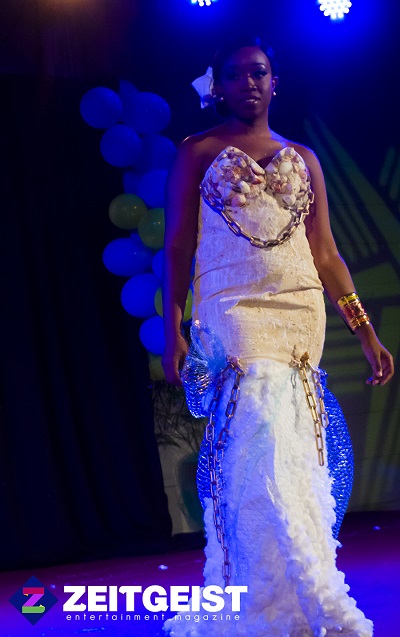 This was another segment which Prescod dominated; she was strong and powerful and her response was articulate and impactful. Joining her again as the front runners were Browne and Baker. Browne gave a brilliant, effortless response and Baker's was personal, relatable and demonstrated who he is as a person. However, joining them this time in emerging as another front runner was Hyatt, who was passionate in her response, which was topical. She stumbled somewhat, but it didn't matter at all. She really got the crowd on her side.
Here, at the end of the competition, the clear winner in my eyes was Prescod, with Browne and Hyatt as the first and second runners up and Baker taking the crown as King. To say that I was shocked when Prescod and Browne were announced as the first and second runners up and Hyatt as Ms. Humanities and Education 2018, would be an understatement to say that it is an understatement. Not surprisingly, Baker was crowned Mr. Humanities and Education 2018.
Visit our Facebook page for a full album of photos from this event.
Here is the full list of winners:
People's Choice Male: Michael Lawrence
People's Choice Female: Janielle Browne
Ms. Congenial: Talyjah Hyatt and Donnisha Watson (tied)
Most Involved in Extracurricular Activities:  Donna Lewis
Most Woke/Culturally Aware: Talyjah Hyatt
Most Eloquent: Talyjah Hyatt
Best Intro Male: Shacody Baker
Best Intro Female: Talyjah Hyatt
Best Talent Male: Shacody Baker
Best Talent Female: Rashanna Prescod
Best Creative Wear Male: Shacody Baker
Best Creative Wear Female: Janielle Browne
Second Runner-Up: Janielle Browne
First Runner-Up: Rashanna Prescod
Mr. Humanities and Education 2018: Shacody Baker
Ms. Humanities and Education 2018: Talyjah Hyatt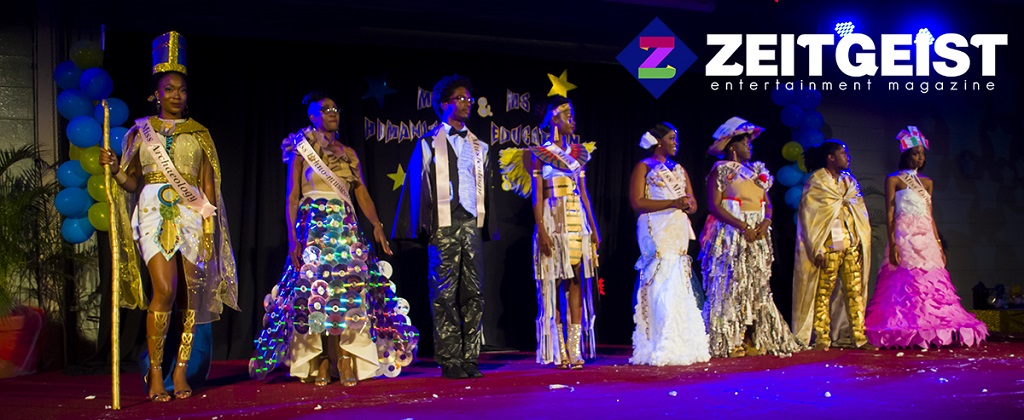 Tell us how can we improve this post?