Welcome to the second edition of useful phone applications- in the previous edition I wrote about some fairly well known apps to us who keep up with app news. Once again this week we have two interesting applications to delve into, however much lesser known- Line Webtoon and Clipboard Actions.
Line Webtoon by NAVER Corp.
When most of us hear the term "webtoon" we can be forgiven for thinking it refers to cartoons launched specifically on the web. It is however, a term used in South Korea describe South Korean web comics or manhwa that are published online. Line Webtoon is an application from this company that allows readers from all over the world, to read these comics all for the low price of free. Yes folks, totally free. The application itself has a very clean interface, no annoying pop up ads or anything of the sort. A wide selection of com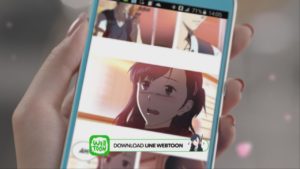 ics to choose from (surprisingly most of them are coloured and not in black and white). You are able to favourite all the comics you take a fancy to, which in turn will give you alerts when new chapters of them are published.
So what do I like most about this app- clean interface and the ability to download the chapters you wish to read over (please note download chapters only last 30 days on your device). The wide variety of genres available is also a thing to admire. For me personally the comics marked as "horror" on this platform are quite interesting indeed, very chilling.
This application is available on the Playstore and the Appstore.
Clipboard Actions by Halfreal.
Those of us who use our android devices for heavy productivity purposes, often have to use copy and paste a lot. It often becomes a hassle to keep track of the amount of things we have copied, or should have copied for our use since there is no natively built in place in the OS where all the copied lines of texts go, here is where Clipboard Actions come in. So what this application do? The developers have stated this on their Playstore page:
🌟 No Ads, No Freemium, just donations 🌟

🌟 Share images / videos: Download and share images and videos with just one touch
🌟 Jump to previous clipboard entries! Or manage all Clips in a nice material designed List!
🌟 Speak out Clips: Listen to your copied items, for convenience or for pronunciation
🌟 Link Shortener: Shorten Links with bit.ly with one click!
🌟 QR Code: Copy any text and create a QR code to share it directly
🌟 Define: Define a word right in the notification bar
🌟 Currency Conversion: Convert any currency to any other, by using google
🌟 Share: Any copied content can be shared by clicking on the notification
🌟 Open Link: When detecting a link open it in the browser.
🌟 Search: Search the copied text on Google.
🌟 Show on map: Copy an address an jump directly to the map!
🌟Translate: The translate action jumps right to Google translate and uses your preferred language.
🌟 Email to: Filter email address and start to compose a new mail with the found address.
🌟 Call: Filter a phone number and call it.
That is quite the list of things this app can do, but more importantly, it works seamlessly and there is absolutely no catch to it, so give this app a try!
It's available here in the Playstore
Do these applications interest you? Do you know of any we should take a look at? If so leave a comment down below and stay tunes for upcoming content.
Tell us how can we improve this post?