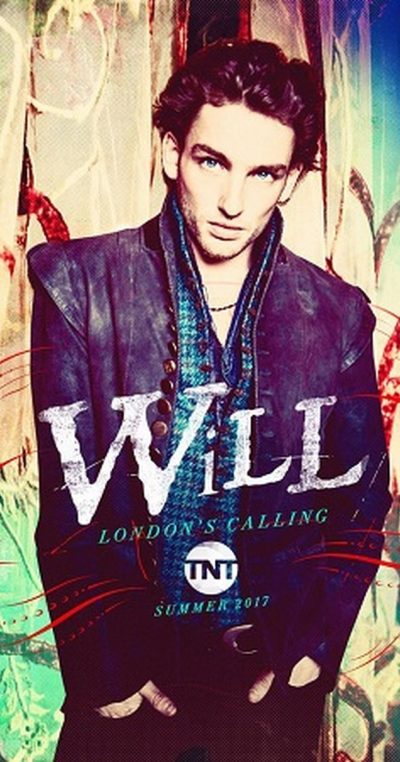 Premiere date: July 10th
Network: TNT
Starring: Laurie Davidson, Olivia DeJonge, Colm Meaney, Mattias Inwood, Jasmin Savoy Brown, Jamie Campbell Bower, Ewen Bremner, Ben Fox, Amanda Lawrence, Derdre Mullins, Michael Elwyn, Will Irvine, Michael Nardone, Dean-Charles Chapman and Nancy Carroll.
Synopsis: Will tells the wild story of young William Shakespeare's (Laurie Davidson) arrival onto the punk-rock theater scene in 16th century London — the seductive, violent world where his raw talent faced rioting audiences, religious fanatics and raucous side-shows. It's a contemporary version of Shakespeare's life, played to a modern soundtrack that exposes all his recklessness, lustful temptations and brilliance. – TNT.
Why we're watching: There's one thing that can be said of the show so far, judging it based solely on the trailer; it's definitely pretty. The costuming is colourful, extravagant and decadent. Everything you could want from a period drama that somehow incorporates punk-rock. The production design here looks very good as well, but there is more to a series than just the mise-en-scene. The show promises drama and intrigue mixed in with heaps of that rebellious punk-rock spirit. It looks interesting to say the least and the whole punk-rock angle is enough to make one curious.
Recapped by: K.F. Cumberbatch
Tell us how can we improve this post?