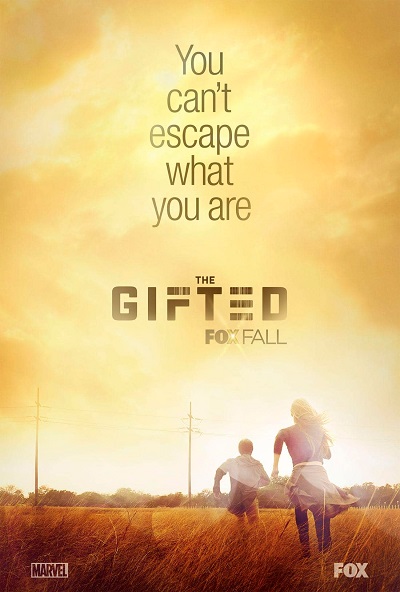 Premiere Date: October 2nd
Network: Fox
Starring: Stephen Moyer, Amy Acker, Sean Teale, Jamie Chung, Coby Bell, Emma Dumont, Blair Redford, Natalie Alyn Lind and Percy Hynes White.
Synopsis: Family adventure series THE GIFTED, from 20th Century Fox Television in association with Marvel Television, tells the story of a suburban couple whose ordinary lives are rocked by the sudden discovery that their children possess mutant powers. Forced to go on the run from a hostile government, the family joins up with an underground network of mutants and must fight to survive. – Fox.
Why we're watching: As I stated in my Favourite SDCC Trailers article: "Fox hadn't been doing too well with their X-Men films until we got Deadpool and Logan. They hit it out of the park with Legion on the TV side of things as well. Fox seems to be on an upward swing with this franchise and The Gifted seems to be continuing that trend. It looks a whole lot better than the other upcoming Marvel TV series on Freeform, Cloak and Dagger, at the very least. For all I know the series could turn out to be pretty bad, but the trailer convinced me to give it a chance."
Tell us how can we improve this post?