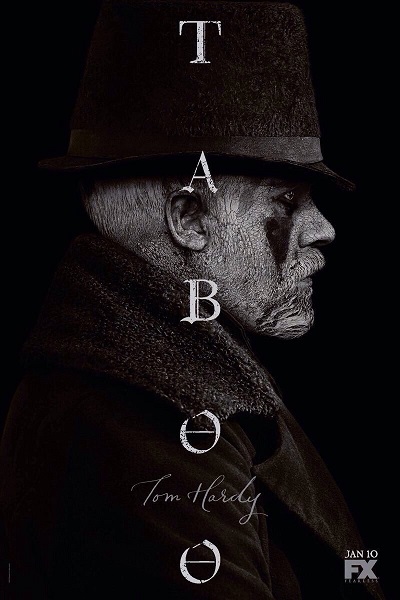 Premiere Date: January 7th (UK)/10th (US)
Network: BBC One (UK)/FX (US)
Cast: Tom Hardy, Oona Chaplin, David Hayman, Michael Kelly, Jonathan Pryce
Synopsis: Taboo follows James Keziah Delaney, who returns to London from Africa in 1814 and is encircled by conspiracy, murder and betrayal. – BBC.
Why we're watching: Tom Hardy, yes Bane himself, is starring in a British miniseries.. Will it be great? Who knows. What we do know, is that it will be a fun ride. Revenge plots can be either hit or miss, but this one looks like it shall hold our undivided attention. With Hardy not having appeared in any films in 2016, here's hoping he comes back strong and on point and gives his fans the Tom Hardy we all know and love.
Recapped by: Zamfir Waltz
Tell us how can we improve this post?