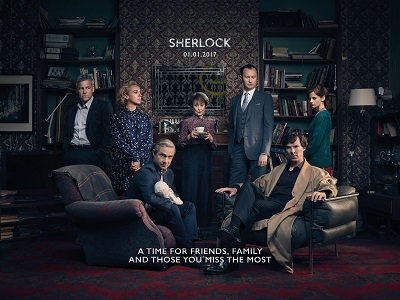 Premiere Date: January 1st
Network: BBC One (UK)/PBS (US)
Cast: Benedict Cumberbatch, Martin Freeman, Amanda Abbington
Synopsis: Season four begins with the mercurial Sherlock Holmes (Benedict Cumberbatch), back once more on British soil as Doctor Watson (Martin Freeman) and his wife Mary (Amanda Abbington) prepare for their biggest challenge yet: becoming parents. – PBS.
Why we're watching: Its Benedict Cumberbatch in the role that made him famous. Why else wouldn't we, Cumberbitches, look forward to this beautiful, well thought out BBC drama. All mystery lovers please draw closer, as we enjoy this ride into deep plots alongside Mr Holmes.
Recapped by: Zamfir Waltz
Tell us how can we improve this post?