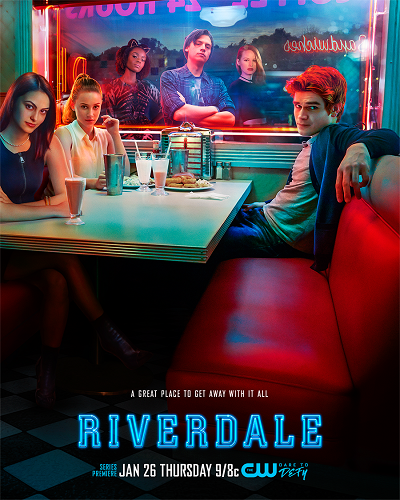 Premiere Date: January 26th
Network: The CW
Cast: K.J. Apa, Cole Sprouse, Camila Mendes, Lili Reinhart, Madelaine Petsch, Ashleigh Murray, Luke Perry, Ross Butler, Casey Cott, Marisol Nichols
Synopsis: A subversive take on Archie and his friends, exploring small town life, the darkness and weirdness bubbling beneath Riverdale's wholesome facade. – IMDB.
Why we're watching: Expectations for this show are extremely low. It looks like The Vampire Diaries, The Originals and The Secret Circle (gone too soon!); i.e. every other teen supernatural romance show on The CW (and Teen Wolf but that's MTV). As fun and enjoyable as those four shows are – albeit not exactly the best made things on TV right now, or ever – how well their tone, style and structure will fit with the Archie brand remains to be seen.
Recapped by: K. F. Cumberbatch
Tell us how can we improve this post?