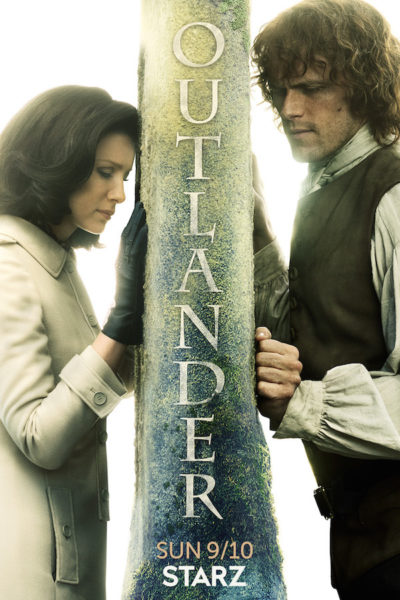 Premiere date: September 10th
Network: Starz
Starring: Caitriona Balfe, Sam Heughan, Duncan Lacroix, Tobias Menzies, Sophie Skelton, Romann Berrux, César Domboy, Laura Donnelly and Steven Cree.
Synopsis: Season 3 of "Outlander" picks up with Jamie and Claire, separated by continents and centuries, as they attempt life apart, each haunted by their lost love. Can they find their way back to each other? – Starz.
Why we're watching: BECAUSE IT'S OUTLANDER! One of the best shows on television right now, up there with Game of Thrones (yea, I said it). The epic, time-travelling romance of Claire Beauchamp-Randall-Fraser and James Alexander Malcolm Mackenzie Fraser is amazingly compelling. Us fans love their undying love for one another. With the cliffhanger of an ending in season two that saw Claire on the verge of returning to the past and reuniting with her beloved Jamie and the promise of seeing what happened in the pair's lives in the twenty years they were apart, this looks to be a promising season indeed.
Recapped by: K.F. Cumberbatch.
Tell us how can we improve this post?