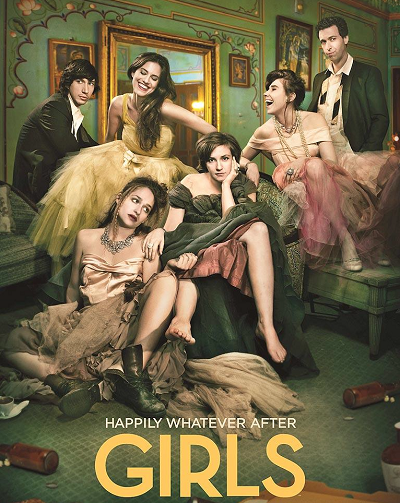 Premiere Date: February 12th
Network: HBO
Cast: Lena Dunham, Allison Williams, Zosia Mamet, Jemima Kirke, Adam Driver, Alex Karpovsky, Andrew Rannells, Ebon Moss-Bachrach, Jake Lacy
Synopsis: Created by and starring Lena Dunham ("Tiny Furniture"), the show is a comic look at the assorted humiliations and rare triumphs of a group of girls in their mid-20s. – HBO.
Why we're watching: Hannah and Marnie are deplorable, Shoshanna is annoying and Jessa is the only one who is close to bearable. But I don't think this show actually wants you to like them or cares if you do. Despite the main four not being particularly likeable they're still compelling and this is actually a pretty good show. Continuously touted as this generation's Sex and the City, the characters on that show weren't likeable either and it was still a cultural phenomenon and a classic. That's not to say that the same is or will be true of Girls, however. This being the last season, it's almost imperative to see where the "girls" will end up at the end of it if you've seen every season thus far.
Recapped by: K. F. Cumberbatch
Tell us how can we improve this post?