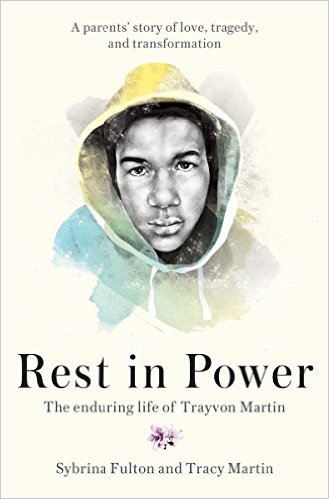 Tracy Martin and Sybrina Fulton, the parents of the Florida teen who was shot and killed by George Zimmerman on  February 26th, 2012, are writing a book entitled Rest in Power: The Enduring Life of Trayvon Martin. Martin was 17 years old at the time of his death.
In an interview with The Hollywood Reporter Chris Jackson, editor-in-chief of Random House's One World multicultural imprint which will be publishing the book, said:
"Everyone who's been reading the manuscript is in tears by the second chapter. It's not just about the mournful story about losing a child, but it's also how that moment ignited this global movement."
Martin's death sparked the Black Lives Matter movement after Zimmerman was acquitted of second degree murder. His parents have been activists against gun violence ever since.
The books is currently available for pre-order on Amazon.
The book will be released on January 31st, 2017; five days before what would have turned 22 years old and one month before the 5th anniversary of his death.
Tell us how can we improve this post?