Of the one hundred and fifty-two entrants of this year's MQI 98.1 The One Soca Monarch Competition, thirty-four have been chosen to move forward into the semi-finals, which will be held on Friday, July 5th at the Kensington Oval from 10:00 P.M. The thirty-four semi-finalists will be further reduced to just fourteen for the finals of the competition, taking place on Sunday, July 28th at the National Botanical Gardens.
Previously "Soca Royale", a single night in which both the Sweet Soca and Party Monarch competitions took place at the Bushy Park race track, the two competitions were combined into one and renamed the MQI 98.1 The One Soca Monarch Competition and moved to the National Botanical Gardens, as part of many changes undertaken for this year's Crop Over festival. The finals of the competition will now consist of sixteen finalists – including the two reigning champions from last year's competitions – with increased prize monies for all finalists and no restrictions on the number of beats per minute.
The semi-finalists are:
Adrian Clarke/ AC – "Ah Like It"
B Moore Specific – "Soca Explosion"
Betty B – "Nah Holding Back"
Biggie Irie – "Magic"
Bo Bo – "From De Heart"
Brett Linton – "We're Alive"
Brian Bumba Payne – "Tell Me When Yuh Coming"
Damian Marvay – "Summer"
Faith – "All Night"
GQ – "I Got Life"
Grateful Co – "Do Thing"
Hotta Flames – "Thanks For Life"
Jamal Slocombe – "Alive"
Jus D – "So What"
Lead Pipe – "Sometime"
Lizzie Jay – "Infeteuated"
Marzville – "Owe Me"
Mighty Grynner – "Security"
Mike Thompson – "Ah Fed Up"
Mistah Dale – "Millions"
Mr. Blood – "Calories"
Nathalee – "Why We Live"
Peach Bless – "Good Vybez"
Queen T – "Keep Up"
Ray Dainja – "Ain't Missing Me"
Rene King – "Wish List"
Sanctuary – "I Pledge"
Shanta – "Drip"
Shaquille – "Darlin'"
Skung Yung – "So Happy"
Sugahrhe – "Sugah"
TC – "Music"
Walkes – "Champions of Colour"
Yannick Hooper – "Woman"
Tickets for the MQ1 98.1 The One Soca Monarch Competition are now available. See the image below for ticket outlets.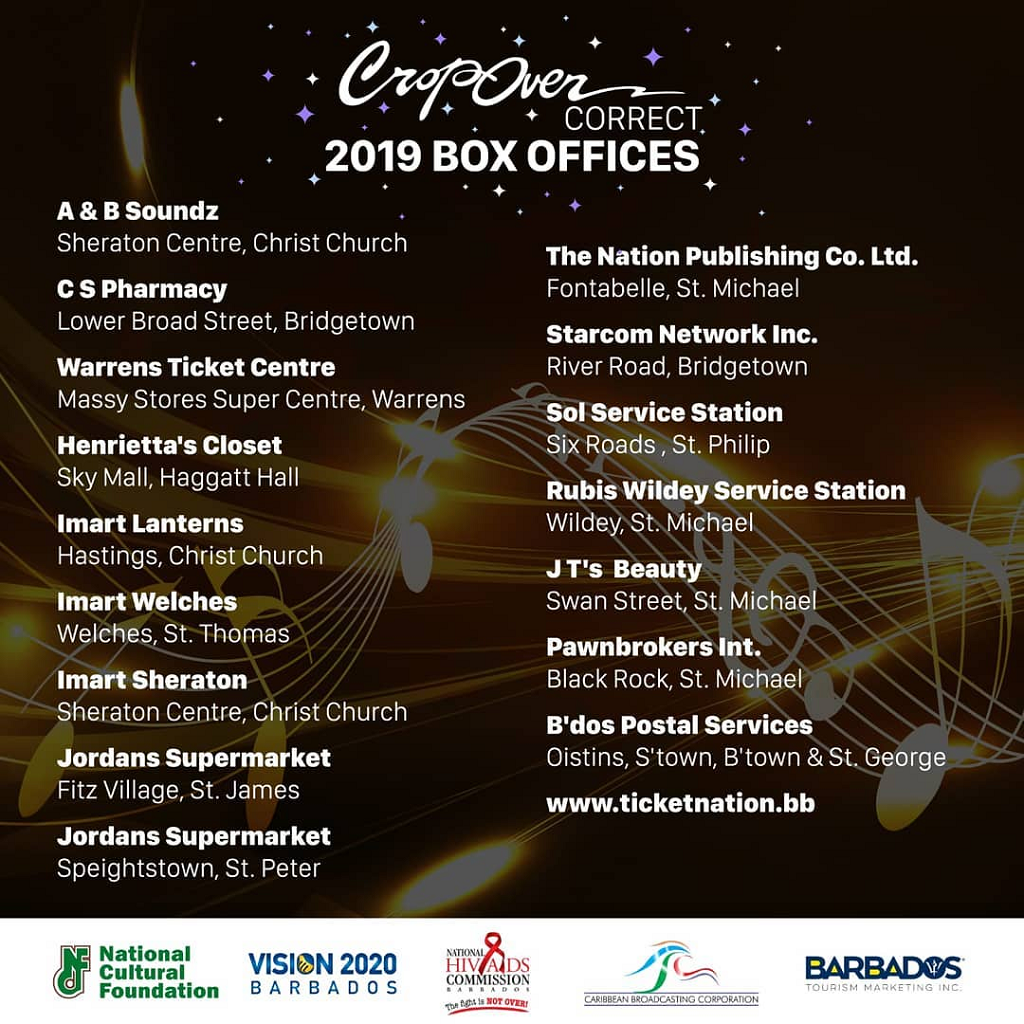 Tell us how can we improve this post?