SOME SPOILERS AHEAD.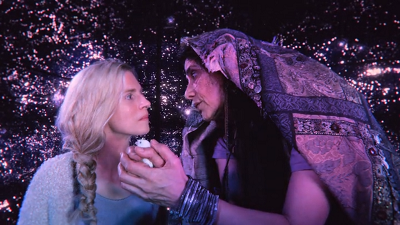 Oh, so Prairie did die. I thought she would have been knocked out at the most. But then again this is a show about dying.
I knew from the moment Khatun told her that she needed to make a fair trade for the bird that her father would be what she needed to sacrifice. Now I'm not sure if he's dead or if what she saw was simply an illusion of him. It did seem like if she chose not to take the bird that that meant she was choosing to stay dead and if staying dead means getting to see her father again, then that means he's dead. Which in any other show would be a bad thing, but here death is not the end.
I was rolling my eyes the entire time Hap was sitting next to the bed nursing her and telling her how worried he was he would lose her. He hit her in the head. With a gun. Hard enough to kill her. He could not have cared that much. And he apologised too and was sincere about it.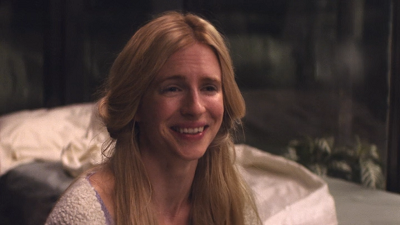 I did not think that she would regain her sight so soon or obtain her higher knowledge already. I expected that to happen when she finally escaped and that she would gain the knowledge incrementally over time as she died again and again.
I was glad to see that Prairie kind of opened up to the FBI agent, but at the same time I'm wary of her getting comfortable enough to tell him maybe not everything, but, perhaps too much. He does seem genuine and  I do believe that he is there for her and not the bureau, but I still think that she should keep her little rescue mission as much to herself as possible.
Of course Prairie and Homer's plan would not have worked perfectly and they wouldn't have found out the truth about the experiment easily. But three years? That is a really long time and they just kept trying over and over and over again. That is determination and persistence to the highest degree, especially considering that Homer died in one of the most painful ways possible every single time and had to learn to not react or panic when drowning. That would have been incredibly difficult.
It was no surprise to the viewer that Hap was killing them. That, I think, was obvious to us but not to them.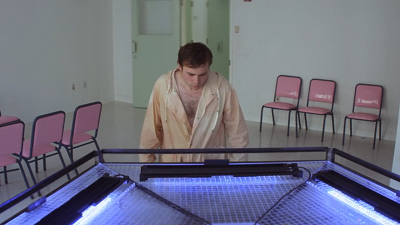 After that lengthy struggle I was overjoyed when Homer finally did it. I'm curious as to why his in-between-life-and-death space is different from Prairie's and why he didn't see Khatun. Is the space personalised for the individual or something along those lines? And his has people that chase him apparently?
I thought at first that because he was in a different space that meant that he hadn't been successful and since Khatun wasn't there and she didn't give him the fish that eating it didn't work. But it looks like she doesn't need to be there.
Random thoughts:
The blind one is the most troublesome. That's what you get for underestimating her.
Hap: "I was worried about you." You hit her over the head with a gun!
Is she going to let anyone know she can see?
She did.
All episode of The OA are currently available for streaming on Netflix.
Tell us how can we improve this post?