SOME SPOILERS AHEAD.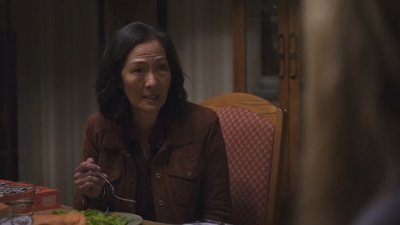 I didn't buy that this reporter, Pat Knoller from the Chicago Tribune, really cared that much about Prairie and letting her tell her story so that she could heal. She can do that without having someone write a book about her. And all of her talk about how successful her last book was and how much money it made the family didn't make her look any better either. She very not so deftly dodged Prairie's question about if the money healed her previous subject.
And her apology to Prairie about talking about her food choices in light of what Prairie experienced did not feel genuine. I found it ironic that she said "storytelling is cleansing" to Prairie when Prairie is already doing the thing she is trying so hard to convince her will help her overcome what she went through.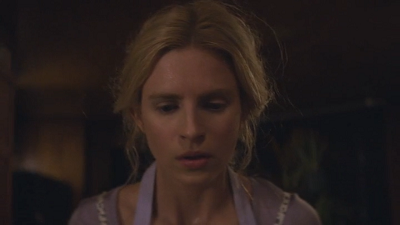 When Hap sent Prairie to get his back up EpiPen and she paused, I thought it was because she remembered Homer's ring, not because she was contemplating letting Hap die. Homer's ring was the first thing that I thought about when Hap sent her to the bathroom so I assumed it would be her first thought as well. When she dropped the ring into the bath tub I thought she'd lost it for good. And then of course she did when they tried to send the letter.
That plan was too good to be true. I should have expected it not to work just because we know already that Prairie's parents had no contact with her while she was gone. But I still held out hope.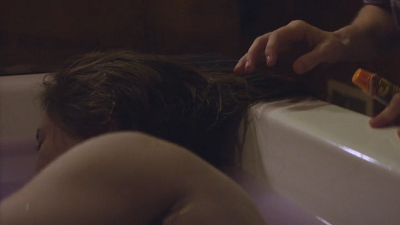 I'm curious as to how August died. I'm sure it has something to do with the experiment and it wasn't until now that I realised that we don't know what it is or what it entails. Prairie, Homer, Scott and Rachel haven't been subjected to anything yet. Not that we've seen on screen at least. And if August died before Prairie got there, why did he have her in a tub (of purple liquid) for that long? Why didn't he dispose of her body sooner?
I knew that when Prairie broke the window and ran into the woods that that was not the moment of her escape simply because she was blind, but again, I hoped. I thought she would run off of the cliff and die and come back and that would be how she regained her sight.
Random thoughts:
Hap you son of a bitch.
Pellets? Really?
What do they do about periods?
I want to eat the sandwich she made.
For a minute I thought Alfonso really would kill Steve.
But she didn't even wash that parsley first…
The light at the end of the show keeps changing shape. What's the significance of that?
All episodes of The OA are currently available on Netflix.
Tell us how can we improve this post?