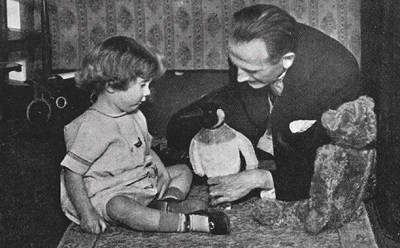 In the upcoming 90th anniversary sequel to Winnie-the-Pooh entitled The Best Bear in All the World (which is a collection of new stories by four writers) a new character named "Penguin" will be introduced.
Penguin will appear in the story "Winter: in which Penguin arrives."
The character was inspired by a photo that Brian Sibley (writer of "Winter: in which Penguin arrives") saw of the original Winne the Pooh author A.A. Milne and his son Christopher (who inspired Christopher Robin) playing with a toy penguin and the toy bear which would become Winnie-the-Pooh.
Entertainment Weekly quotes Sibley as saying:
"While pondering what other toys Christopher Robin might have owned but which were never written about, I remembered seeing a photograph of father and son playing on the nursery floor with Winnie-the-Pooh and – a penguin! The thought of Pooh encountering a penguin seemed no more outlandish than his meeting a kangaroo and a tiger in a Sussex wood, so I started thinking about what might have happened if, on a rather snowy day, Penguin had found his way to Pooh Corner…"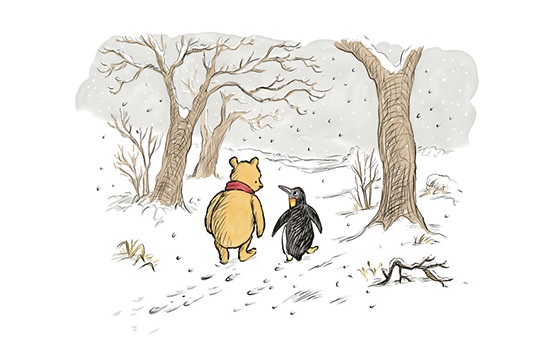 October 14th will mark the 90th anniversary of Winnie the Pooh. The Best Bear in All the World will be published on October 25th.
Tell us how can we improve this post?