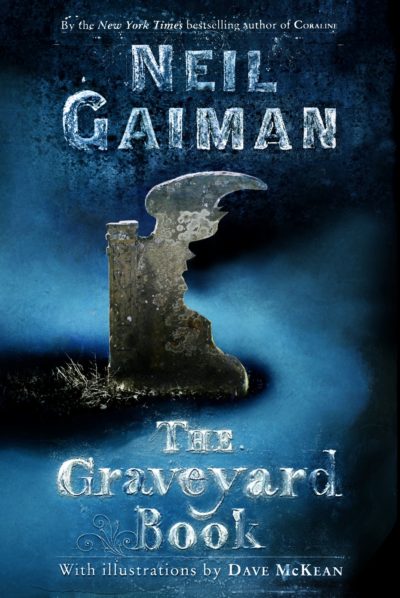 The Graveyard Book is a 2008 children's fantasy novel written by British author Neil Gaiman, with the U.S. edition illustrated by Dave McKean and the U.K. edition illustrated by Chris Riddell. After his entire family is murdered, a toddler wanders into the nearby graveyard followed closely by his would be killer. The ghostly residents of the graveyard save the boy from certain death and decide to bring him under their protection, promising to raise him and keep him safe. The novel traces the life of Nobody Owens, growing up as the only living resident of the graveyard.
The structure of this novel is different. Each chapter is essentially a complete short story with a beginning, middle and end, making it more akin to a collection of shorts stories than a straight novel. The chapters are two years apart and each focuses on Nobody – or "Bod" as he is called affectionately – at a different age, dealing with different challenges and gaining new experiences. Thus allowing the reader to watch Bod grow.
It is a very well plotted narrative that doesn't reveal the significance of these specific events in Bod's life until the climax where everything is paid off; all of the challenges the reader witnessed him go through equip him with the necessary skills to face the final one. The reader sees clearly how everything in the narrative fits together and the moments in the finale in which Bod uses the skills he gained are not only thrilling demonstrations of his use of them, but nice little call backs to the previous chapters as well.
Whereas other writers would have elected to tell such a story over the course of multiple novels, Gaiman here manages to effectively fit the story of Bod's life and the various crucibles he needed to experience in order to be equipped to face and defeat the "final boss" into one. Which likely serves the story better than dragging it out and expanding it unnecessarily. He succeeds in giving the reader the full story of Nobody Owens, who he is and what made him in a truly concise manner.
Gaiman also succeeds at convincingly writing Bod at every age he is in the novel. Bod reads as the age he is in every chapter and although the reader can see how he has grown up and changed in each successive chapter, he never feels like a completely different person. His core personality traits are still there and the reader can still see the essence of who he is, he's only more mature.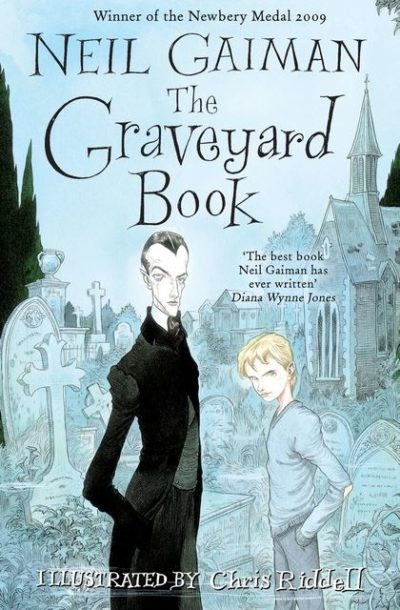 Bod can be a little annoying because he is quite disobedient and gets himself into the very situations his guardians were warning him not to get into. But behind that disobedience is a genuine and innocent curiosity and yearning for knowledge. He is also stubborn. These are what make him endearing and relatable, however.
As is to be expected of the main character in a Neil Gaiman novel, he is veritably quirky. He is interesting, fun to read, likeable and easy to root for.
The supporting characters all serve a specific purpose within the narrative, but they're so alive that they feel like more than their purpose. None of them feel like stock characters and are all distinct. They also feel quite necessary; like the narrative would be different without them. They do not feel interchangeable or replaceable.
Perhaps the standout amongst them is Silas (maybe because he is the most prominent); Bod's not a live but not dead guardian. Within the narrative he is supposed to be kind of bland and emotionless, just there. But the way that Gaiman has written him, he is not a bland or boring character in the least.
Silas very much has a personality. It is hard to describe but he certainly has one. He has a presence and Gaiman was able to breathe life into a character who is more or less supposed to be nothing and make him interesting.
The illustrations are creepy but mesmerising and fit the tone of the novel very well.
The Graveyard Book is a brilliant novel that can be enjoyed by persons of all ages and would definitely appeal to those with an appreciation for Tim Burton. It is an easy and captivating read, expertly written with memorable characters and an unusual story that you are convinced is plausible by the end.
This book can be found on:
Book Depository (U.S. and U.K. editions)
Tell us how can we improve this post?