SOME SPOILERS AHEAD.
After the disappointment that was the Supergirl "crossover" episode (seriously, I don't even watch that show and I watched this week's episode specifically for the crossover), the four – but more like three – night CW, superhero crossover event has properly begun.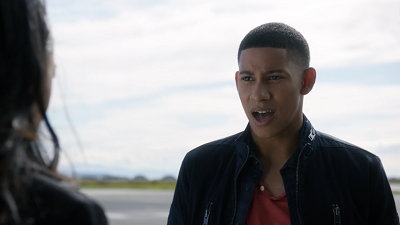 Wally was featured prominently in this episode for some reason. Can we just sideline his speedster story for the time being? Not that I don't like Wally or anything, but his awkward inclusion in this week and last week's episodes make me feel like the writers are including him unnecessarily. Both episodes could have done without him.
The writers seem to really be doubling down on the consequences of Barry creating Flash Point. Which I haven't grown tired of seeing yet, but I'm surprised at how much they're really driving that home. Although it seems they're only doing it so someone can tell Barry not to feel guilty about it.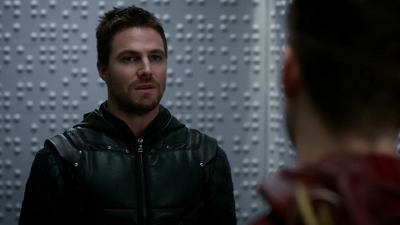 Oliver took over Iris' role from last week and was the person comforting Barry about it. I feel the same way about Oliver's "Cheer Up Barry" speech as I did Iris'; if Barry had not made the same mistake more than once, then Flash Point and its consequences would be more forgivable. And sure, "change happens" and for all we know Dante was about to die and Cailtin would've gone Frost-y anyways. But the fact remains that the world in which they currently reside is a direct result of Barry's actions.
I wish the writers would let characters (other than Cisco) let Barry take responsibility for that.
I don't know anything about the Dominators in terms of the comic books so I don't know if they were capable of mind control there. That being said, the whole mind control thing felt like a contrived way to extend the story. I think the rest of the team going to face the Dominators without Barry and Oliver and getting their butts handed to them, only for them to realise they need the other two to lead them to victory, would have worked better.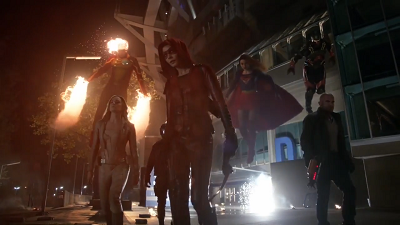 I did like the fighting between them and Barry and Oliver, especially the slow-motion shot of Sarah throwing her shuriken and the scene in which Supergirl chased Barry. The CGI there was terrible – as it was for all of the episode; they really blew their CGI budget last week – and the figures looked very plastic but, as distracting as the poor quality of the CGI was, it was still a cool scene.
Random thoughts:
These aliens are very proactive.
We should just make Oliver the leader.
Ray and Cisco would make perfect science bros.
Wally's rush to get into the fray is kind of annoying.
The Flash airs Tuesdays at 8 PM on The CW.
Tell us how can we improve this post?