The Reggae Beach Party kicked off with several DJ performers such as Infamous HD, Ras and Chasey, English and Maniack and Monstapiece, with the energy got himself Peter coppin, entertaining the early comers to the event. Though patronage was low with the crowd slowly trickling in, plateauing around 9 with the start of Mascika's performance.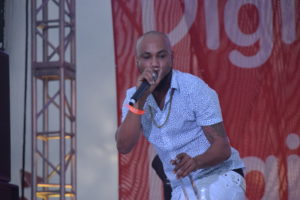 Despite this, early goers seemed to have come out to party and fully enjoyed show opener Jah Reddis; he gave an energetic performance which included his current hit "Siddung Pon It" and previewed his new track, the aptly named, "Bounce It".
Scrilla and Lady Essence followed with an equally impactful set, but who expected different from them? Following was a short set from Vincentian dancehall diva First Lady who simply killed it with some…um…let's just call it "female empowering" freestyles. She also invited some lucky guys on stage to dance with her…only to then ridicule them. It was hilariously entertaining, winning her praise from the entire crowd. Which brings me to my first issue.
The timing of each performer seemed a bit…Off…
I think I understand the logic behind the decision, but I personally think that some of the Bajan performers could have been allowed on stage longer, as they were truly entertaining. One might argue that we are tired of seeing performances by these artists, but they brought their A-game to the show. Kudos to Mole especially on this front; in addition to singing his popular hits and bringing back Lady Essence to perform their hit song "Ish", Mole and DJ Full Klip paid homage to some vintage reggae and RnB tracks to liven up the mood with the ladies at Daiquiri Beach.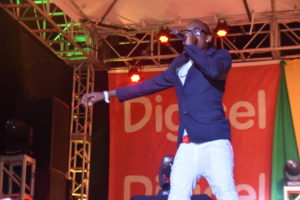 We also had Stiffy performing accompanied by Jagwa De Champ, who acted as his back up DJ, but switch roles when Jagwa sang his 2017 hit "Split Like a Pea." Jamaican-born Mad Dog, a familiar performer in Barbados, blessed the stage with a medley of his well-known classics as well as previewing some of his newer work.
SK Natalee and Puppy Doo also performed but in all honesty, their set seemed out of place. Even though Dirty Harry is an EXTREMELY popular song currently, it wasn't enough to warrant (or save) a performance of that length. Then there was the whole controversy about that song. More on that in a separate article.
Amidst the performers, we had sets from Dj Hollywood and our very own Redbull Thr3style champion, DJ Puffy. They were both awesome in their own right, bringing an even greater party vibe to the beach.
At this point, it was clear that patronage of the Reggae Beach Party wouldn't be as great as previous years. As the headliners graced the stage the crowd just didn't seem to have reached the epic proportions it had in previous years.
Then Mascika graced the stage. The rain fell and spirits plummeted. His performance was honestly, truly the DEFINITION of mediocrity. He nearly single-handedly killed the party. Masika, known mainly for his two hits "Dem Ago Dead" and "Hard Ball", had a 45 minute set, performing songs that I'd personally consider fillers. It's during this time that patrons went to the bar, bathrooms and food stalls.
If he had been giving a somewhat entertaining performance I'd forgive, but it was just Masicka and around 7 other men just on the stage existing. Making their Snapchat stories look lit I guess? It was weird and I didn't like it. It was far too long and was so dead. I think he deserved no more than 15 minutes or not to perform at all.  It wouldn't be worth the effort. He doesn't have the catalog or as much star power in Barbados as the other headliners.
Demarco brought back the energy and the hype with a brilliant performance; engaging the crowd, paying slight homage to Vybz Kartel and he even had a Passa Passa dance session. It was just an all round great performance. No complaints. Konshens performed next and after being involved with a canceled show a couple of nights back, he made a triumphant return to the Bajan stage, shelling the crowd with hits from way back and up to his popular chart-topper "Bruk Off Yuh Back."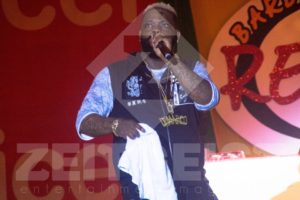 Even with its ups and downs I still enjoyed the Reggae Beach Barty and was excited to reach the Vintage reggae show.
Though it may seem obvious that I'd see this, I couldn't help but smile at all of the cute older couples at the Vintage Reggae Show. And may I add what an amazing turn out from the mature people it had? The stands and grounds were packed with people out in their Sunday best, amongst some…rather questionable wardrobe choices to say the least. But this is about music, not fashion!
The nostalgia was so real. The DJs Mikey Dread and DJ Bon, as well as the New York residing Dooley Unruley, opened the show, warming up the audience with a range of old reggae hits and getting everyone trickling with excitement for the show.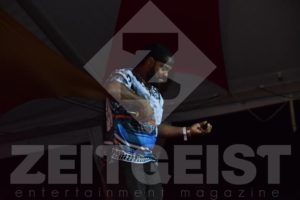 Shirley Steward and her band The Escorts started things off nicely, followed by a set by Pluto which had me continuously saying "O shoot ahn know he's who does sing da." Everything was going great. Flourgon hit the stage and some ENERGY SPEWED. I was so hyped at Vintage. This guy sang some songs that I'm 1000% sure weren't his but I did not care. It was amazing. These older folks sure know how to party. It was sweet seeing all of these 40-year-olds giving each other little slow bumps and grinds and all the hands in the air raising up high when he's spitting top lyrics.
But. It. Happened
The audio cut. During this performance. Not a word could be heard. He left the stage. Mics were switched. MCs tried their best. But alas, nothing happened. For a solid 20 minutes.
They finally got enough together to have DJ music to fill the silence. During this time, Dooley and Alvin Toppin had a clash. It truly was entertaining. A nice classic old school friendly. But it still didn't distract from the fact that there were 0 performances. After more than a literal hour, Flourgon returned! Only to be swept away for 4 minutes because the audio cut again. Be he finally triumphantly returned to finish his set.
Following this was Little John, who's set just felt so rushed. It was simple and solid. But just felt rushed. This affected the entire show. Every other performer, namely Erick Donaldson, Marcia Griffith and Pinchers were SOLID but it felt like they should've had a little more time to perform. Other than the audio issue the Vintage Reggae Show was solid.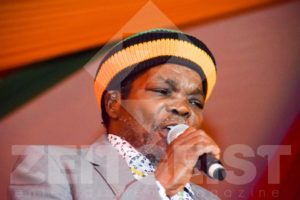 Which brings us to the climax of the festival. Reggae on the Hill.
I completely underestimated the turnout. Even with an All Access pass it took me around 800,000 years to get inside. After getting in, raiding the pasta station, eating the conch, eating the chicken and roast beef, drinking the 1738 and revisiting the pasta station, I got into place and watched the show.
I know the format of this article has been almost individual notes on each performer, but for two reasons I'm going to give a general note whilst highlighting particular parts of the show. First reason: I just realized this article is way over 1000 words. Secondly, this show was amazing. Simply amazing performances. I have no complaints for anyone. Even performers who I thought may not have lived up to the hype were lovely.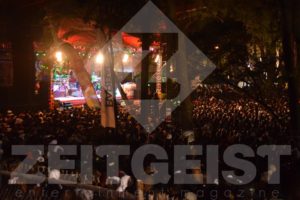 Spragga Benz, despite mentioning the wrong sponsors repeatedly, gave a very good show. I forgot he had such a catalog of songs. I knew he was going to be good but…Wow. There is a very old clip on youtube of a parody of a Capleton performance. Capleton is 50 and the performance was the exact same. Hype. More Fyah! Popcaan was worth it by himself. Fan or not, you cannot deny his stage presence. He is truly an international icon. I knew Poppy had hit after hit after hit, but I was still shocked by how the performance went. My heart sank when he left the stage.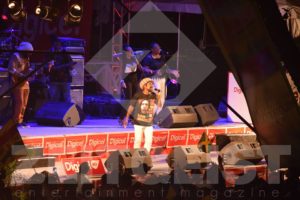 After it all, I really enjoyed the Digicel Barbados Reggae Festival, flaws and all, and I cannot wait until next year. It was lit.
Head over to our Facebook page to view photos from the Reggae Beach Party, Vintage Reggae Show and Reggae on the Hill.
Tell us how can we improve this post?