March 29th marked the launch of the 2017 Digicel Barbados Reggae Festival. The 13-year-old festival, held by FAS Promotions, kicked off with a media launch in the 3W's Foyer at Kensington Oval. Various representatives from sponsoring brands, a representative from the Ministry of Sports, Youth and Culture as well as some of the promoters themselves shed some light on the upcoming events.
Al Gilkes, a promoter from FAS entertainment, noted that despite backlash from previous years about the involvement of local acts, the festival has and will continue to support local entertainers. Even after having financial constraints this year, they still managed to push Barbadian artist with the festival featuring 16 local acts and 20 DJs versus only 10 Jamaican acts in the 3 major shows.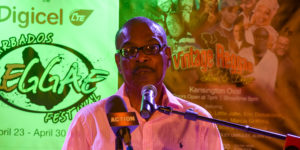 Al continued, noting that the festival does well for tourism on the island, with an increase in arrivals from regional and international countries. He also noted that the festival commences a huge block of entertainment in the Barbadian calendar. Following the Reggae Festival are Crop Over and Carifesta; a string of events which are on the radar for several regional and international acts. Mr. Gilkes also stated that if St.Lucia can be a multi-festival hub, Barbados can be an entertainment capital.
Representatives from various sponsors (such as Burger King, Starcom, and Mount Gay to name a few)  had nothing but positive remarks for the festival, praising it for its growth and the lasting appeal it has maintained throughout the years.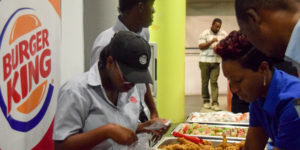 This year there will be weekly "Dancehall Revolutions" sponsored by Remy Martin. These are different shows at various locations throughout the island showcasing local reggae acts. The show will then continue with the Reggae Beach Party on the 23rd of April, the Vintage Reggae Show & Dance on the 28th, the Reggae Party Cruise on the 29th and climax with the Reggae On The Hill show at Farley Hill on the 30th of April.
Tell us how can we improve this post?