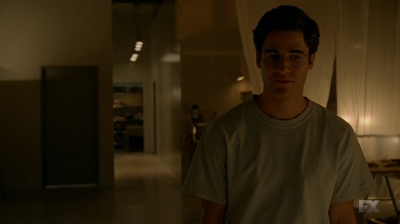 This show continues to find ways to demonstrate how absolutely insane Andrew Cunanan was. At least as presented in this show. I don't know what the man was like in real life; I was five years old when this entire saga happened and I don't want to look up anything until the show is done because spoilers (I already spoiled the fact that he killed himself and wasn't caught, which was just disappointing). I spent pretty much the entire episode amazed by – and sometimes in awe of – Andrew's mentality and the nonchalance with which he just existed, for someone who committed murder.
By virtue of the fact that we hadn't seen David in previous episodes and the series is going backward in time, I knew that he was going to die. Because of that, every moment he spent with Andrew after he killed Jeffrey – especially when he tried to escape – I was on edge thinking that that would be the moment of his death. Truthfully, he was alive for far longer than I had expected.
If the show doesn't go back in time to another murder again and if my maths is correct, then Jeffrey was Andrew's first victim (which makes David the second, Lee the third, the truck driver the fourth and Versace the fifth; the detectives did say that he had killed four people before Versace). Like every other one of Andrew's victims, his murder was motivated by jealously. Except this time it had nothing to do with the men's successes and achievements professionally. It was romantic. He felt that David – who I'm not sure whether or not he was his boyfriend or he wanted him to be – was in love with Jeffrey and rejected his marriage proposal because of it. Further confusing the matter was the fact that David said later in the episode that Andrew was in love with Jefferey. In any case…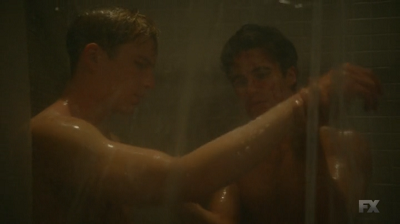 I was really confused when Andrew killed Jeffrey but didn't immediately kill David. He was a witness after all. But it very soon became clear that he killed Jeffrey in front of David in order make him dependent on him and manipulate him into a relationship. Or at least not leaving him. The gentle, caring way that he showered David immediately after bludgeoning Jeffrey to death with a hammer, acted so normal for the entirety of the episode and tried to convince David that staying with him and not calling or telling anyone anything was for the best was just creepy. In fact, that last one was perhaps the creepiest.
Andrew truly was a sociopath. He had this grand fantasy about going to see Lee, getting money from him and using it to go to Mexico and spend the rest of his life with David. All happily ever after and running off into the sunset. He didn't care at all what David felt and didn't seem to understand that he was afraid of and totally uncomfortable around him. He was obsessed with the man and being with him to the point that he never paused to consider whether or not the man wanted to be with him. He probably didn't care.
Again (well not again since this was the first time he'd done it), Andrew left incriminating "gay paraphernalia" at the crime scene. He did it with Lee to humiliate and disgrace him. I'm not too sure why he did it here. Maybe it was something along the same lines, since this was the first incidence and I'd think that he did it to Lee because he got the idea from this and thereby the same reasoning. I suppose if his plan to run away with David had actually worked, ruining him in this way – aside from, you know, implicating him for murder – would have further isolated him and made him cling to Andrew more? I don't know. As much as Andrew somewhat premeditates his murders, I don't think he thinks quite so far ahead.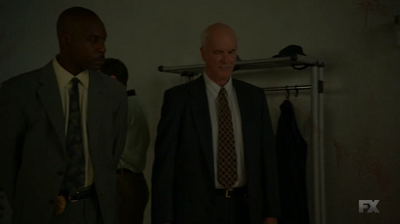 The police were, once again, very frustrating in this episode. I have very little idea of what American police procedure dictates, but it felt like such a crappy excuse that the police had to leave David's loft just because he actually wasn't the body wrapped in the carpet and they didn't have a warrant. Isn't a dead body in his loft reason enough for the  police to be there without a warrant? Regardless of if it was him or not?
I was so glad when David decided he'd had enough and started confronting Andrew and exposed him for the pathological liar that he was. Unfortunately that also meant that it was almost time for him to die since he was no longer complacent. It was the only thing that was keeping him alive; keeping Andrew happy under the impression that he wanted to be with him. He was the only one of Andrew's victims to had come to see him for who he truly was and he more or less died for it.
His death was so sad. I thought he'd actually made it inside. His final thoughts were about his dad and it wouldn't have been nearly as touching had the show not fleshed out his relationship with him like it did. I loved David's father from the first scene he was featured in.
Random thoughts:
Who doesn't lock their bathroom door?
He doesn't find anything strange about walking the dog at night?
Finn Wittrock!
I thought he'd come back and find the dog dead..
Did he really try to use Andrew's own lie against him?
What is with him and red vehicles?
Andrew is acting far too cool and normal.
The Assassination of Gianni Versace: American Crime Story airs Wednesdays at 10 PM on FX.
Tell us how can we improve this post?