This coming Saturday, May 18th, Barbados' own pop-punk band Sundown Superhero will host their first – and the band hopes, annual – music festival; Sundown Fest. The festival will be held at Ocean Park in St. Philip, starting at 7:00 PM, the day after the band releases their second EP, the title of which still has yet to be revealed. The first single from the EP, "Hit Repeat", was released on May 3rd.
In keeping with the band's history as skateboarding enthusiasts and their upbeat, party vibe, there will be a live skate demonstration by the Skateboard Association of Barbados and a Beer Pong Tournament. In addition to the band, other artists performing are Psilos, Jacob Layson and Zoe Hansen as well as DJ Ace Sound. Band merch will be on sale, local art will be on display and available for purchase, and there will be a "fully loaded kitchen and bar."
Tickets are $20 and available from A&B Music Supplies in Sheraton Mall, Heroes Gamers' Lounge in 1st Avenue, Belleville, Jet Express in Maxwell and the festival's performers.
Sundown Superhero will embark on their first tour, The Rum and The Reckless Summer 2019 Tour, this June in Southern Ontario. They'll be joined by Nothing Serious, Among Legends, Freedom and the Astronaut and more.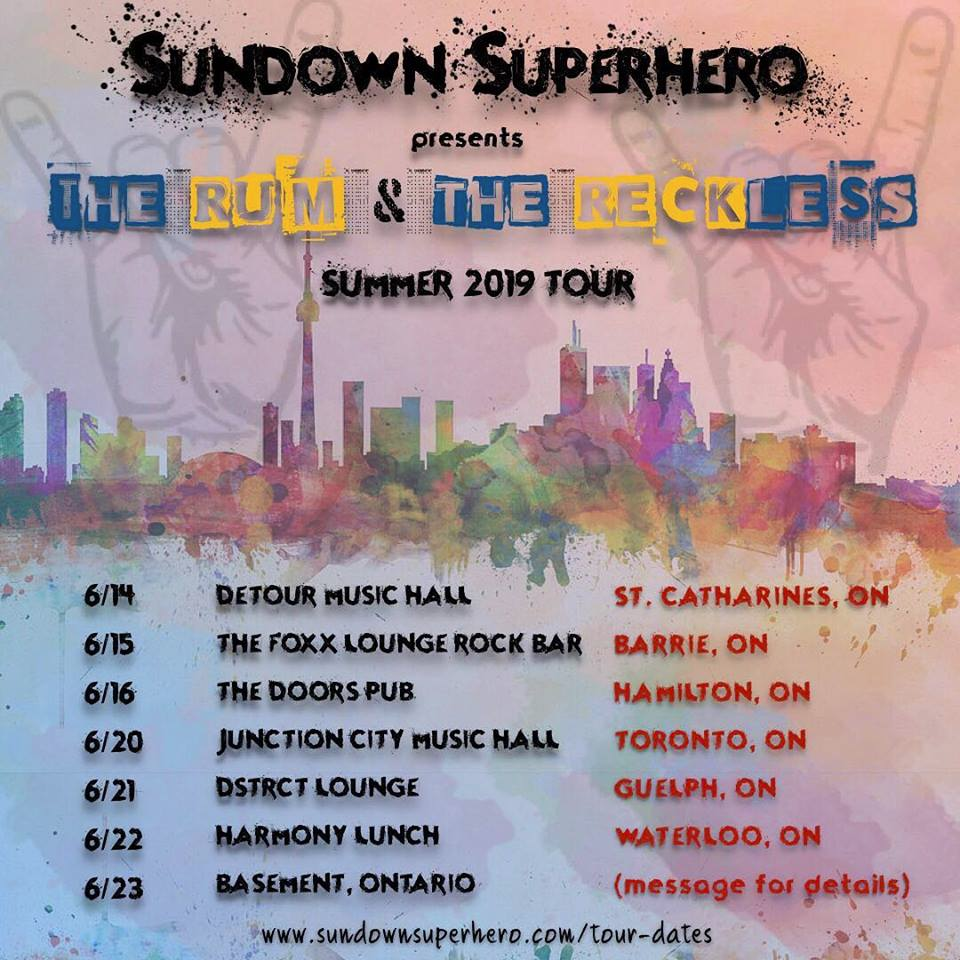 Check out the band in social media for more information:
Instagram
Facebook
Tell us how can we improve this post?