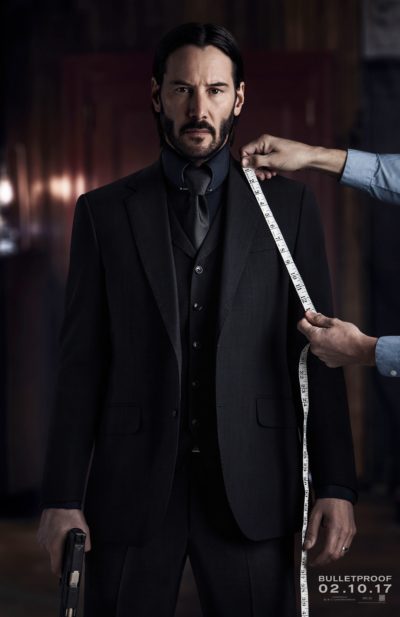 Lionsgate yesterday released the first official poster for John Wick:Chapter 2, the sequel to the 2014 surprise hit John Wick. The original film saw Reeves playing the titular character; a hitman that comes out of retirement seeking revenge for the killing of the pet dog his late wife had gifted him.
John Wick co-director Chad Stahelski returns as sole director and  Ian McShane reprises his role as Winston; the owner of the Continental Hotel at which Wick and other hitmen stay in the previous film. Other veterans include Bridget Moynahan, John Leguizamo, Thomas Sadoski and Lance Reddick. Newcomers to the franchise include Common, Ruby Rose, Ricardo Scamarcio and Peter Stormare.
Laurence Fishburne is set to cameo in the film.
Footage from the film will be screened during the Lionsgate panel at New York Comic Con on October 8th.
Reeves, McShane, Moynahan, Leguizamo, Common, Rose, Stormare and Fishburne will do a Q&A sessions after the screening.
John Wick: Chapter 2 will be released on February 10th, 2017.
Tell us how can we improve this post?