The twenty-five semi-finalist of the second annual International Bashment Soca Monarch competition were announced yesterday evening on 98.1 The One F.M., HOTT 95.3 F.M. and live on the competition's Instagram.
The vast majority of artists in the semi-finals are from Barbados, with only six of the twenty-five being from five other countries: St. Lucia, Guyana, the United States, St. Vincent and Belize. The twelve finalists will be chosen by a public vote and compete against reigning Monarch, Lil Rick, on July 6th at Pirate's Cove.
Unlike last year, there will be no winner-takes-all prize. Instead, there will be cash and other prizes for the top three performers, as well as appearance fees paid to all artists. The winner will receive $60,000, second place $15,000 and third place $5,000.
The finals of the competition will also encompass a beach party, headlined by International Soca Monarch Mr. Killa. Tickets to the show are now on sale.
Public voting for the competition is now open on the competition's website and will close on June 17th. Voters can vote once every twenty-four hours.
See the images below for the full list of semi-finalists and ticket outlets. Follow International Bashment Soca Monarch on Facebook and Instagram for updates and more details.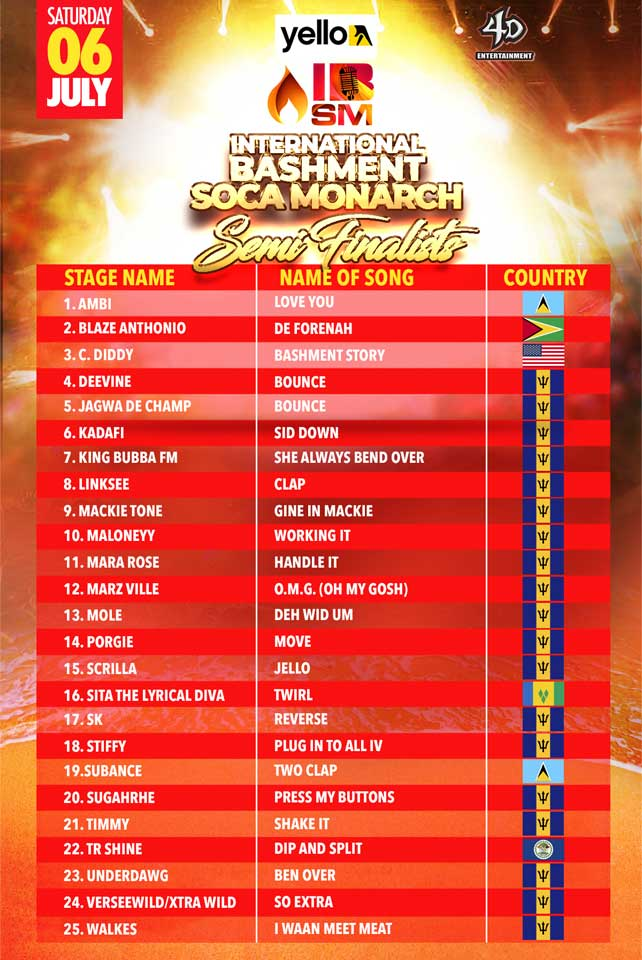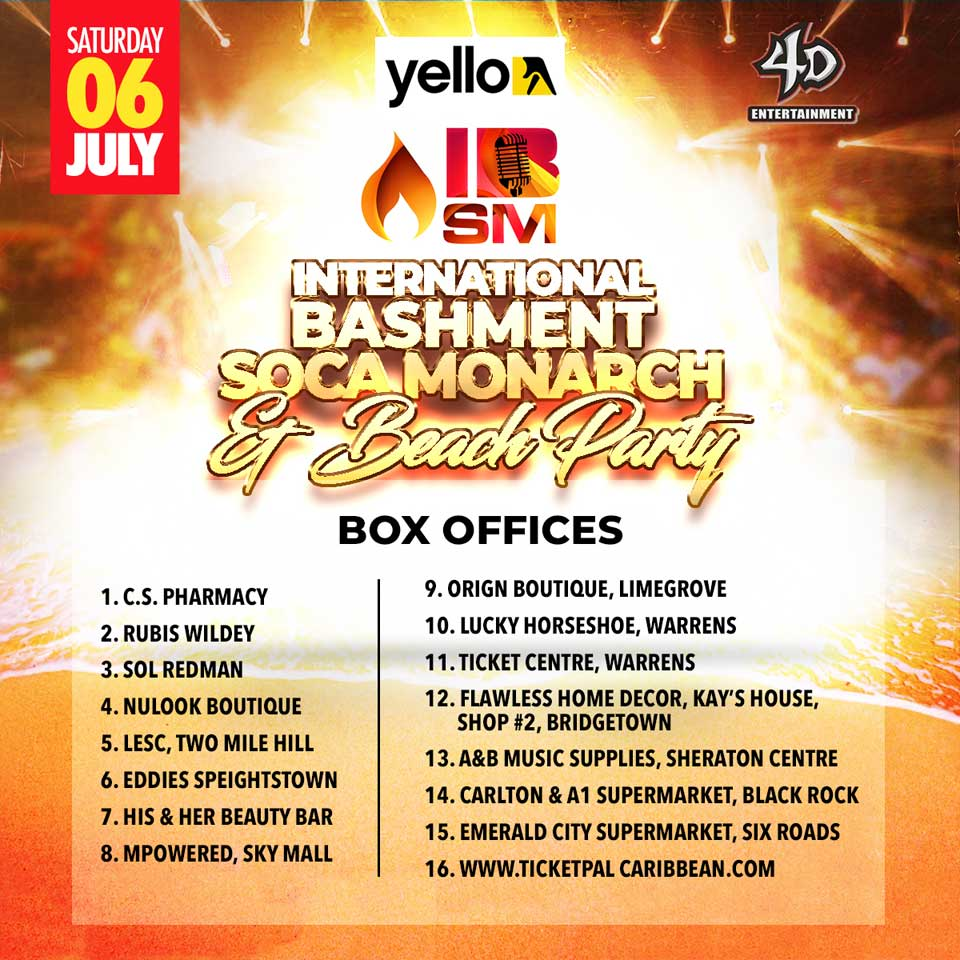 Tell us how can we improve this post?