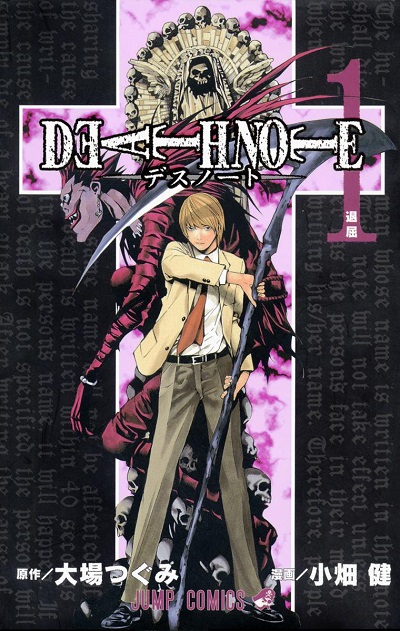 Former screenwriter for the Netflix Death Note live-action film adaptation Jeremy Slater, in an interview with Collider about his upcoming projects, gave a preview of what to expect from the film;
"It's the movie Heat, except with teenagers, and one of those teenagers has superpowers. It's much darker, much funnier, and much more exciting than I think people are anticipating. We're also trying really hard to stay true to that great moral complexity of the source material."
Heat is a 1995 crime film starring Robert De Niro, Al Pacino and Val Kilmer.
"A group of professional bank robbers start to feel the heat from police when they unknowingly leave a clue at their latest heist." – IMDB
After writing the first draft of the script Slater had to leave the film in order to work on The Exorcist; a new television series, which he created, that is based on the horror film franchise. The series premieres this Friday, September 23rd on FOX.
He was replaced by Kyle Killen who wrote the films The Beaver and Scenic Route and on television shows Lone Star, Awake and Mind Games.
Slater wrote the 2015 failed Fantastic Four reboot, but the final film differs from his screenplay.
Director of the film Adam Wingard – whose work includes this year's Blair Witch, The Guest and You're Next – spoke to Collider in a separate interview and said about Death Note film;
"To me, the thing about anime is that it's so adult-oriented. I remember going to Suncoast growing up and you see Akira there with the little "Not for Kids" sticker on it. That always made an impact on me. So, doing my first live-action anime thing, to me it was important that you have those adult themes. So, it's got nudity, it's got swearing, it's got a ton of violence. Jason Eisener, who did Hobo with a Shotgun. I brought him on – I'm good friends with him – as second-unit director. There's basically like three good Jason Eisner short films in there and they're all very gory. I was able to just turn him loose sometime, and just do some crazy stuff."
Death Note will be released sometime in 2017.
Tell us how can we improve this post?