SOME SPOILERS AHEAD.
This show continually fails to make me care about it's characters (the main cast and their various patients) and what is going on with them. I routinely watch an entire episode and come out of it feeling nothing. And that's not good.
There are some moments here and there when it's able to illicit some kind of response from me – positive or negative – but for the most part I do not connect with this show.
The only episode that succeeded in getting me invested was episode two. I have been waiting for this show to do that again and four episodes later, it hasn't.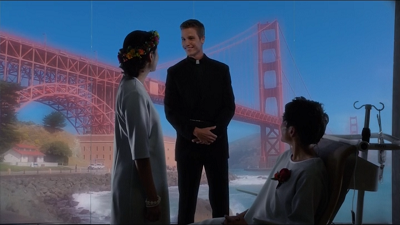 In this week's episode the only times I had any kind of response were toward Angie whom I find intolerable (but that's every episode not just this one), I chuckled when I saw how they incorporated the Golden Gate Bridge into the wedding, the idea of the wedding was cute and sweet but that feeling was fleeting at best because I didn't care about the people who were getting married and at the end of the episode when Dr. Wallace gave James the footage from the in-orbit surgery.
There were less than eight minutes left in the episode when I realised I was just waiting for it to end.
Speaking of the happy couple, it felt quite disingenuous when Dr. Brockett spoke about them with admiration and referred to "…everything working against them…" She was barely told anything about them and not nearly enough to make it seem like they had to face neigh insurmountable hurdles in their relationship. That felt odd and forced.
Far more forced than the speech that preceded it, which was a clear attempt by the writers to make viewers care about the couple and it failed. At least for me.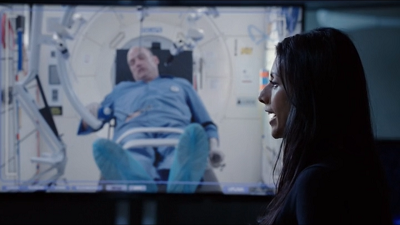 As to the in-orbit surgery, it really bothered me that Dr. Channarayapatra was telling the patient what each part of the body Dr. Wallace was cutting into was and what it did. Clearly the man had medical training and knowledge; he knew exactly where Dr. Wallace was going when he was asked about his stomach pain and deduced almost instantly that his appendix was about to burst. He knows these things so why is she teaching him almost?
James was a bit of an arrogant douchebag.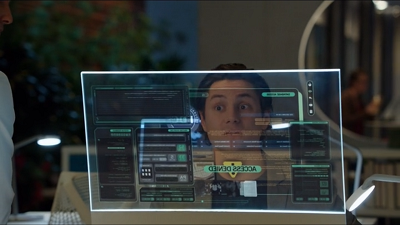 His impatience with the Health Department made him very unlikable. I understand that 24 hours was a long time and a lot of people could have gotten ill in that time. But as Dr. Wallace's wife, Julianna, pointed out, he thinks he can throw money at anything and get what he wants. Granted in this situation he wasn't throwing money at anything, but the sentiment is the same.
Random thoughts:
Rolling my eyes at you Angie.
Why were they looking for a priest in the first place when they have Scott?
Pure Genius airs Thursday nights at 1o PM on CBS.
Tell us how can we improve this post?