SOME SPOILERS AHEAD.
This was another bittersweet episode for me, but more sweet than bitter. Although it was one of the saddest episodes so far it was also, for me at least, the funniest of the bunch. There were some really good, laugh out loud lines in this episode. Some of them even came out at low emotional points, but they in no way detracted from those moments. Of course, the really sad part of this episode was the death of Blanca's mother.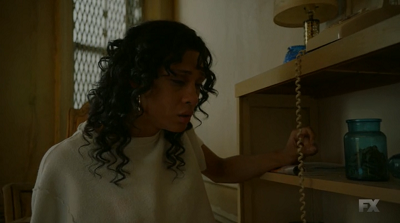 When Blanca got that phone call and screamed out, I was certain that she had gotten news that Pray Tell had died. Or Elektra had died during surgery. The last person that I expected was her biological mother. I loved how this episode explored, compared and contrasted mother-child relationships (Blanca with her biological mother, Blanca with Elektra, Blanca with her children and Elektra with her children) and familial bonds on the whole.
If not for Blanca's friend calling her, she would have had no idea that her mother had died. Her sister had absolutely no intention of telling her anything. To add insult to injury, she didn't even want Blanca at the wake and seemed surprised that she was there even though Blanca told her that she would be. Her brother, to me, was worse than her sister because he actually got violent with Blanca. The only blood relative that Blanca had that didn't treat her with hate was her aunt. Thankfully she had one relative that treated her with compassion.
She would have been fine without her aunt, though, since she had Pray Tell and her children. I love how close the House of Evangelista is and how supportive they are of each other, in every conceivable sense. I was so afraid when they showed up at the funeral that someone from Blanca's family would start something and ruin the service. Especially when Pray Tell stepped in and confronted her brother.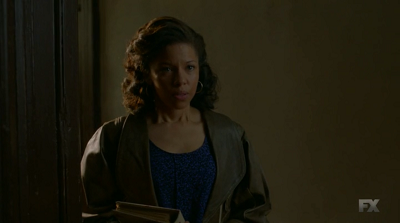 Fortunately, her sister at least came around. Literally and figuratively. The whole recipe book debacle was so petty and infuriating.I was surprised to see her sister since, if any of her blood relatives was to give her the book, I'd have expected it to be her aunt. I was quite happy when her sister turned down her breakfast invitation with "Not today." It gives hope that perhaps one day she will. I'd like to think that the sisters are on the road to reconciliation and that their relationship will be repaired before Blanca dies.
I suppose the silver lining of the death of Blanca's biological mother was that it softened her to Elektra, which led her to call her out on her bad mothering, which led to Elektra having a deeper appreciation for her children. She may not have been very good to them in the past, but she did raise them very well; they were able to show up and show out at the ball without her. Proud of them as I was, I was somewhat scared that they would try to take the House of Abundance from her and she probably did too.
Speaking of children doing well without their surrogate parent, or in this case mentor, Stan's continued rise at work has unsurprisingly inspired even more jealously and hatred from Matt. So of course Matt did the same thing he did last time and – rather immaturely – ran and told Patty about Stan's affair. This was exactly the point in the season at which I thought it would be ideal for Patty to find out about Angel. The Christmas episode was far too early.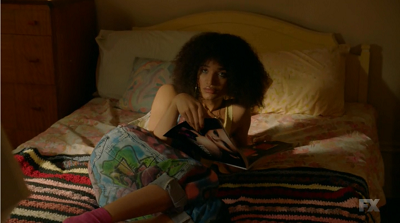 As for Angel, she was busy pouting in a corner and playing games with Stan to try to get him to run back to her. I honestly found her to be rather irritating in this episode for being upset that the married man she got involved with, knowing full well that he was married, didn't want to leave his wife for her. She knew what she was getting herself into. If she didn't want to be a side chick…then why did she become his side chick?
I wanted there to be this big, dramatic, confrontation between them when Patty finally found Angel. She put in a lot of effort to find her after all and even went so far as to lie to Stan about where she was going that night, dressing up to make it more convincing. I thought that she was going out to cheat with Matt, despite her earlier, brutal rejections of him. So when she showed up at the House of Evangelista I thought that their entire confrontation would go down in front of Blanca and the rest of them. Instead she wound up going to the ball.
I thought the ball would have been the worst/best place for Patty to find Angel as it would have been overwhelming. After all, that's not the scene in which one first assumes to find one's husband's mistress. Instead she was very calm and composed when she eventually did go up to Angel. I don't think that she realised that Angel  is trans.
Random thoughts:
Yes Elektra! Read these girls!
Telling the family that Blanca died is…a bit much…
Yes Patty! Tell him what's up!
Being mean is how Elektra shows love.
That cape reveal was everything.
Pose airs Sundays at 9 PM on FX.
Tell us how can we improve this post?