SOME SPOILERS AHEAD.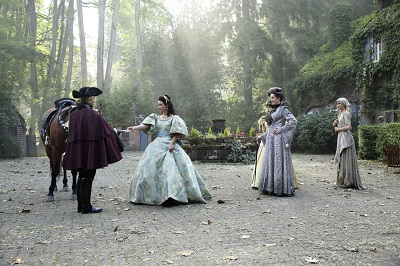 The character we flashed back to this week was Cinderella. The story was fine, I guess, but it wasn't particularly interesting. It felt pretty rushed and for a story that is so widely known, I didn't think it was necessary to start from the point of them being invited to the ball. It could have just started from the ball itself. Also, since the story wasn't even about Cinderella and was also about Clorinda – arguably far more – it would have been nice if she had had the same amount of screen time dedicated to her character and her story within that story.
Given that Clorinda pretending all of this time to be mean and her falling in love with and agreeing to marry a footman is not part of the traditional Cinderella story, that is the story we needed to see. Not a speedy rehash of the parts of it we already know.
In fact, Cinderella could have been absent from those flashbacks all together and the story would have been better served being entirely from Clorinda's point-of-view.
Emma didn't do much this episode besides hunt down Ashley – Cinderella's counterpart in Storybrooke – and visiting Hopper to tell him she was jealous of Ashley being happy because she knows her happiness is coming to an end (she's dying and all).
There is no way that Henry, Hook, Regina, Snow and Charming have missed her very obviously shaking hand. They haven't! They know something is going on with her. I just wish she would share it with them. Enough of Emma keeping things to herself; she needs to learn to open herself up to people. Especially these people. She even says that it's hard keeping her visions from them. Well then tell them Emma!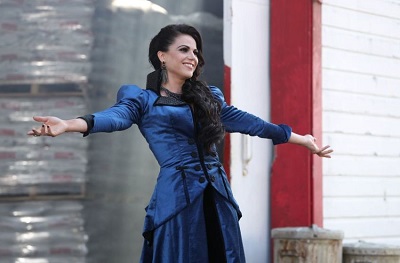 The Evil Queen succeeded in planting a seed of doubt in Charming's mind and now he's on the hunt for answers concerning his father's death. Which he gets, kind of, after making a deal with Gold (will these people learn not to make deals with that man?) and is apparently contemplating vengeance.
First mistake, listening to the Evil Queen. But it's hard not to given the situation, to be honest, and I can understand why he would. Second mistake, making a deal with Gold but again…I can understand why he did. But nothing good is going to come from digging this up and Snow knows that and she can see where he is headed with it. Unfortunately, third, mistake; he didn't listen to her either. Now to watch this storyline play out over the course of the next few episodes.
Regina sucks at taking herself on and Team Good – who are experts on taking on Regina – are being no help at all. My theory is that by the end of the season, or maybe the mid-season finale, Regina will have to merge with the Evil Queen again. She's trying to face what she did in the past and start over, but I don't really think that she truly can until she accepts and learns to live with that side of herself.
Like every other episode thus far this season, this week's was just okay. I know the season has only just begun but this show hasn't done much of anything to "WOW" me yet…and other shows with just as many episodes so far, have (and have been doing so since their season premieres). It picked up a little bit last week – the second episode being a smidge more enjoyable than the first – but this episode hasn't continued that uptick.
Random thoughts:
I forgot that Snow was a teacher.
Why hasn't Belle filed for divorce yet?
That stab looked so fake.
I knew Charming wouldn't burn it.
Why didn't the Evil Queen bust Hyde out of jail the first time she was there?
Once Upon a Time airs Sunday nights at 8 PM on ABC.
Tell us how can we improve this post?