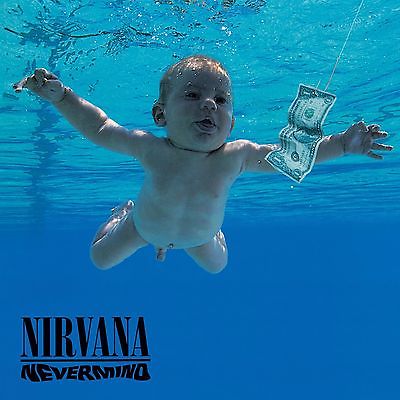 Twenty-five years ago today Nirvana released their second studio album Nevermind; the album on which the band's most well known hit, "Smells Like Teen Spirit", appeared. The hugely successful album brought alternative rock and grunge into the mainstream and by January the following year, it had dethroned Michael Jackson's album Dangerous as the #1 song on the U.S. Billboard Top 200 chart.
The album's producer Butch Vig recalled in an interview with Entertainment Weekly for the album's 20th anniversary:
"The record made it to the top 10, and I called their manager and said, "John, is there any chance it could go number one?" And he went, "Not a chance. Michael Jackson has a number-one record." And the next week it f— ing went to number one."
It was the band's first album with Geffen records after having left the indie label Sub Pop.
The album launched the band to super stardom and solidified them – and itself – as one of the greatest of all time. Rolling Stone placed the album at #17 on it's "500 Greatest Albums of All Time" of all time list and said:
"No album in recent history had such an overpowering impact on a generation – a nation of teens suddenly turned punk – and such a catastrophic effect on its main creator."
The album achieved major critical and commercial success. It has sold over 24 million records worldwide and has been certified diamond (at least 10 million albums shipped) by the RIAA (Recording Industry Association of America).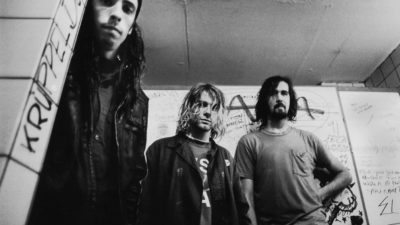 Spin Magazine quotes Dave Grohl, the band's former drummer, as saying of their success after the release of the album:
"All of [our] success happened so quickly. The funny thing is that Nirvana were still playing places that held 700 to 800 people by the time we had a gold record. We were still touring in a van when we had a platinum record. I was still living in my friend's back room by the time we'd sold ten million records. It wasn't some crazy VH1/MC Hammer overnight bling success—I think we were all in shock after it happened. I went to Benihana with a credit card like, "Oh my God, this thing works!"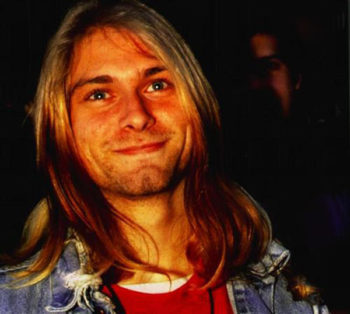 In a pre-release interview with Karen Bliss in August 1991, Cobain said of the songs on the album and his writing process:
"I do all the lyrics…At least 50 percent of the album are old songs…In fact, two of the songs were written three years ago, before the Bleach album…a lot of the lyrics were written just minutes before we recorded the vocals in the studio. I don't like to take my things. I like to get them done, be spontaneous. It usually lends to a better creative force…Territorial Pissings' was written within an hour or so…I did take my time on 'Teen Spirit.' It took me about two days…"
Nirvana's impact and influence on the world of music stretches far beyond the realm of rock, alternative and grunge. They've inspired pop, rap, hip-hop and country; musicians such as Jay-Z, Miley Cyrus, Taylor Momsen, Shakira and many others have praised the band and/or cited them and Kurt Cobain as important influences.
Tell us how can we improve this post?