FILM
Speaking to ET Online, Hugh Jackman promised that information regarding his last Wolverine film will be coming "in the next week or so." The film, which is six months away, has not yet released a trailer, poster or even its title. Rumor has it that the film will be based on the "Old Man Logan" storyline from the comics. The film will be released on March 3rd 2017. 
Guardians of the Galaxy has been named the deadliest film in history with an estimated 83, 871 on screen deaths. The report comes from GoCompare.com, an insurance comparison service based in the UK. James Gunn, director of the film, reacted to the news on Twitter in a series of tweets. You can see the list of deadliest films here.
The trailer for the Jordan Peele thriller Get Out has been released, along with an announcement of it's release date. Peele served as writer and director. The film centres on a young black man who goes to meet his white girlfriend's parents and uncovers a racial conspiracy. The film will be released on February 24th, 2017. You can watch the trailer here: Get Out – In Theaters This February – Official Trailer.
Disney's live-action remake of their 1998 animated film Mulan will be released on November 2nd, 2018 in 3D. The company has launched a global casting search for a Chinese actress to play the titular character. The remake will combine the legend and the animated film "for a more nuanced and elaborate adaptation." More details over at The Hollywood Reporter.
Nicholas Hoult is in talks to star opposite Benedict Cumberbath and Michael Shannon in The Current War; a film detailing the feud between Thomas Edison and George Westinghouse. Hoult is being considered for the role of Nikola Tesla.
---
TV
Simon Cowell will serve as a judge on America's Got Talent for three more years. NBC has extended their deal with the show's co-creator through at least 2019. Since Cowell's inclusion on the show this summer, it has seen it's highest ratings in five years. The show will return for a 12th cycle with Mel B, Heidi Klum and Howie Mandel as judges and current host Nick Cannon.
Netflix has released a date announcement trailer for Iron Fist as well as a first look image. The fourth Marvel series from Netflix, behind Daredevil, Jessica Jones and Luke Cage, will premiere on March 17th at 12:01 AM PT in 2017. You can watch the SDCC trailer here, see the announcement trailer here and see the first look image here. 
The first teaser for Netflix's adaption of Lemony Snicket's A Series of Unfortunate Events has been released. This is the second adaptation of the property; a film starring Jim Carrey and Emily Browning was released in 2004. All eight episodes of the series will be released on January 13th, 2017. Watch the teaser here: Lemony Snicket's A Series of Unfortunate Events | Teaser Trailer [HD] | Netflix.
Ryan Murphy's horror anthology series American Horror Story has been renewed for a seventh season on FX. FX Networks and Productions CEO John Landgraf explained: ""Ryan, Brad and their team of remarkable writers have done an amazing job of keeping American Horror Story endlessly inventive, shocking and entertaining, and we are honored to move ahead with them on the seventh installment." Season six of the series premiered on September 14th.
---
MUSIC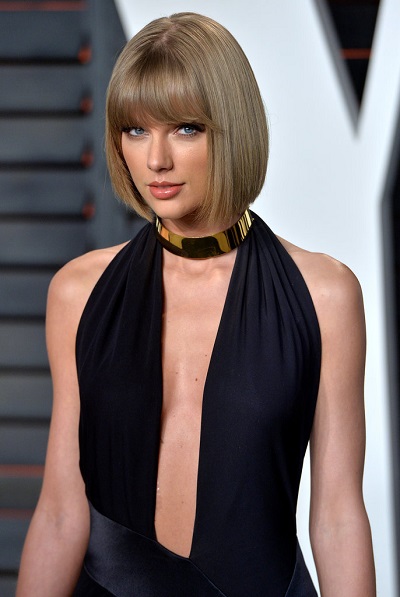 Taylor Swift has signed a multiyear deal with AT&T. As part of the deal the singer will headline the AT&T DirecTV Super Saturday Night concert being held in Houston, Texas the night before the Super Bowl. The deal will also feature content and performances from Swift. For more details head over to Billboard.
Dolly Parton will be honoured with a Lifetime Achievement award at the 50th annual Country Music Awards, which will be held in Nashville, Tennessee on November 2nd. The show will be broadcast on ABC.
Niall Horan has become the first artist to debut at number 1 on the Social 50 Chart. According to Billboard, "The Social 50 is powered by data tracked by music analytics company Next Big Sound and ranks the most popular artists on Facebook, Twitter, Instagram, YouTube, Wikipedia, Tumblr and Vine." Horan's debut single as a solo artist, "This Town", was released on September 29th.
 Demi Lovato is taking a break from music in 2017. The singer and actress made the pronouncement on Twitter, addressing her now controversial interview with Glamour Magazine.
---
ANIME & MANGA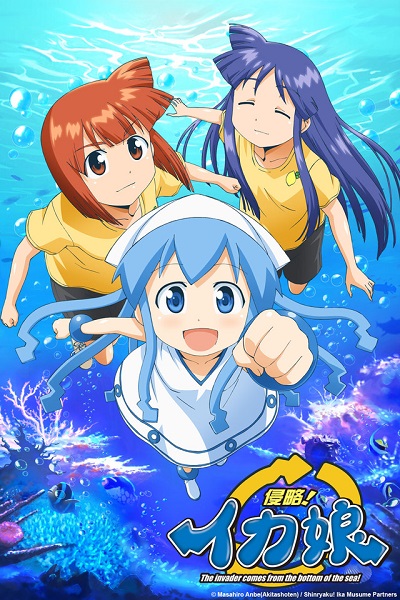 Sential Filmworks has licensed the Squid Girl anime. The series will be available for streaming, television broadcast, and digital streaming of both seasons 1 and 2 and the OVAs.
A line of Dragon Ball Super toys will be released in the U.S. next summer, Bandai and Toei have announced. The line will include 3.5-inch, 6.5-inch and 7-inch action figures, collectible sets and "role play items" such as a Deluxe Scouter and Deluxe Kamehameha Shooter.
Rooster Teeth has released a character short for the upcoming 4th volume of RWBY. A dubbed trailer for Volume 3 was released for Japanese audiences. You can watch them here and here.
Funimation announced their 2016 fall line of of English dubbed anime. The series will not be offered in Japanese with English subtitles. The new shows are Drifters, Keijo!!!!!!!!, Izetta: The Last Witch, Yuri!!! on Ice, All Out!!, Touken Ranbu: Hanamaru, Kiss Him, Not Me, Trickster, Nanbaka and Show By Rock!!#. The continuing shows are The Disastrous Life of Saiki K. and Puzzle & Dragons X. Shows which were offered on Crunchyroll last season but will be dubbed by and streamed on Funimation thanks to their new partnership are; 91 Days, Mob Psycho 100, Orange, ReLIFE, Joker Game and Alderamin on the Sky.
---
OTHER
Several celebrities – including Leonardo DiCaprio, Julia Roberts, Kendall Jenner, Rami Malek, Zendaya, Samuel L. Jackson, Anna Hathaway, Olivia Wilde, Jonah Hill, Emma Stone, Josh Gad, Miranda Cosgrove, John Slattery, Ken Jeong, Edward Norton and Martin Sheen – have teamed up with directors Alejandro Inarritu, David O. Russell, Tom McCarthy, Joss Whedon and Armando Bo and Anonymous Content to present PSAs aimed at encourage American citizens to vote in the upcoming election. The videos will be posted on the social media pages of each celebrity. You can watch a teaser for the PSAs here and watch the individual videos here. 
The 2016 Nike Mag shoes with power laces – inspired by the film Back to the Future: Part 2, will be raffled off for $10 a ticket starting today, October 4th and ending on October 17th. All proceeds from the raffle with go to the Michael J Fox Foundation. Michael J Fox  played lead character Marty McFly in the Back to the Future films and suffers from Parkinson's disease. His foundation is trying to find a cure. Only 89 pairs of the shows were made. Anyone can enter the raffle and buy an unlimited number of tickets. In 2011 1,500 shoes were made and auctioned on eBay to raise funds for the foundation. You can watch Nike's video about the product here: NIKE MAG.
Robert Brown, father of Stranger Things break out star Millie Bobby Brown, is demanding that talent agencies pay him $100,000 up front if they want to represent her. The actress currently does not have a talent agent; she left Paradigm's kid's division earlier this year. Robert Brown is reportedly facing financial difficulties in the midst of his efforts to help his daughter in her career. Read the full story at The Hollywood Reporter.
In the first video for the new series on his YouTube channel, The Rock Reacts, Dwayne "The Rock" Johnson, watched and provided commentary for his first ever wrestling match in the WWF (now the WWE). The match took place at Madison Square Garden in 1996. You can watch the video here: The Rock Reacts to His First WWE Match: 20 YEARS OF THE ROCK.
A YouTube has uploaded a supercut of Luke Cage villain Cottonmouth laughing. You can watch it here: Luke Cage – Every Laugh by Cottonmouth.
---
Tell us how can we improve this post?