This past Saturday, January 20th, at the Daphne Joseph Hackett Theatre in Queen's Park, Mustardseed Productions' Youth Theatre Ensemble put on their production of the play Duelling Voices by Trinidadian playwright Zeno Obi Constance. Directed by Luci Hammans and produced by Varia Williams, the play stars Abayomi Harper, Alron Brathwaite, Ashley Serieux, Cara O' Donnell, Kymorhi Trotman, Makalah Harrison, Melissa Hunte, Ocean Campbell, Skyye Lambert and Symar Doyle. Set in a secondary school, the play deals with the issue of inappropriate relationships between students and their teachers.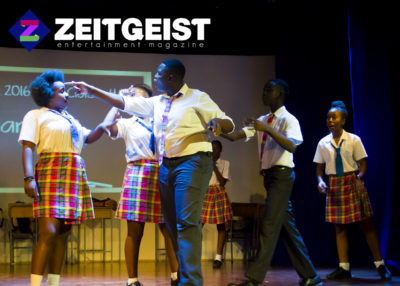 The most outstanding element of this production is its cast. This group of young people, which comprises of secondary school and Barbados Community College students, is immensely talented. I was blown away by their skill as actors. They all played more than one role and brought each character they played to life in a way that was engaging.
They were expressive in the delivery of their lines and delivered with their physical performance. A couple of them messed up their lines a little, but like true professionals they stayed in character and carried on. Not once did they miss a beat. The standout performer in the cast was Kymorhi Trotman. He had such energy and charisma that he stole all of the attention whenever he appeared on stage. It was nice to have a reminder of how talented Barbadians are in the arena of the creative arts.
The play is only about an hour long but it is the perfect length for this production. It didn't need to be any longer. It didn't need to explore the consequences of the teacher's – Eric Johnstone – actions or the aftermath of the bombshell revelation that came at the end. And although it would have been satisfying to see the teacher get his due for taking advantage of one of his students, none of that was the point of the piece's message or the main character's – Marge – story arc. The point was for Marge, who romanticised the situation, to come to realise that it was wrong and she was being taken advantage of. The play made that point and delivered its message very well and very succinctly.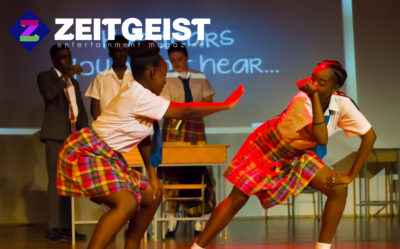 Despite tackling such a serious topic, the play was actually very fun and there were several moments of comedy within it. However, it didn't detract from the gravity of the issue nor was it done in a way that made the audience laugh at the situation or take it less seriously. Striking such a balance can be difficult and Hammans needs to commended for succeeding in doing so. The comedy truly helped with the delivery of the theme and easing the audience into being confronted with such an uncomfortable topic. It was the proverbial spoonful of sugar.
The piece plays with societal expectations and gender politics as well and its subject matter certainly lends itself to that. As pointed out by an audience member during the Q&A session afterward, Marge isn't the "fast" girl you'd think would get involved with her teacher; she's a straight "A" student. And as the actress who portrayed her, Abayomi Harper, observed, was called a whore despite having only had one partner – Johnstone – when he was the one who flirted with and gawked at every woman he came into contact with and was a married man cheating on his wife.
One, very minor nitpick that really comes down to personal preference, was that the play did feel a bit heavy handed when discussing the sanctity of the student/teacher relationship. It almost reached a point where it could have felt like the play was beating you over the head with it, but it pulled back just before it could get there.
Overall, Duelling Voices, was a wonderful production that highlighted brilliant young actors who need more opportunities to perform and hone their craft. Not only did it show how talented they are, but it showcased the gifts of the "behind-the-stage" team as well. It deftly explored a problem that is endemic in our schools and desperately needs to be addressed in a way that didn't overwhelm the audience, but still emphasised the urgency.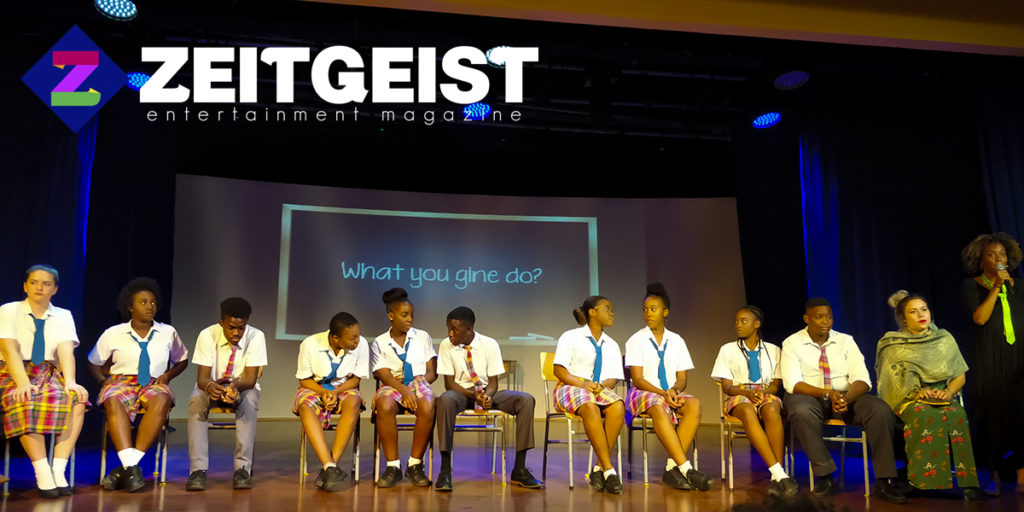 Tell us how can we improve this post?