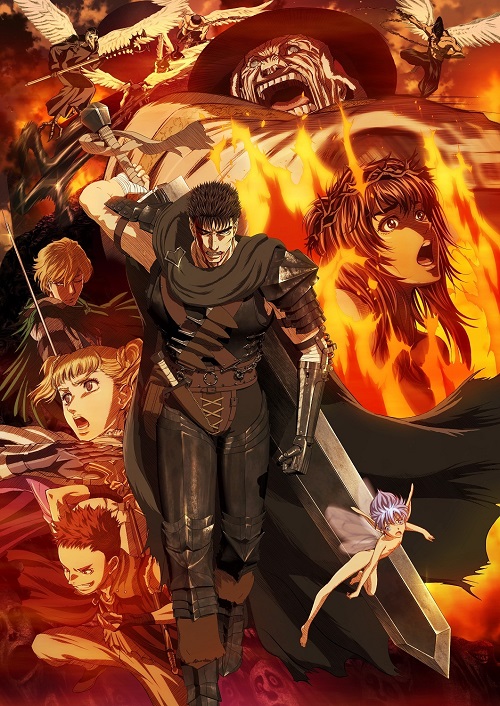 If you are one of the – perhaps – few who have been watching and enjoying the new Berserk anime then you are in luck; the wait for new episodes will not be long.
The twelfth and final episode of the current run of the series ended with an announcement that new episodes will begin airing in Spring 2017.
The latest adaptation of the ever popular manga has faced harsh criticism for its art and animation style. That however, does not seem to have deterred GEMBA, Millepensee and Liden Films (the producers of this year's series).
"Spurred by the flame raging in his heart, the Black Swordsman Guts continues his seemingly endless quest for revenge. Standing in his path are heinous outlaws, delusional evil spirits, and a devout child of god. Even as it chips away at his life, Guts continues to fight his enemies, who wield repulsive and inhumane power, with nary but his body and sword—his strength as a human." – Anime News Network.
Author of the original Berserk manga, Kentaro Miura, serves as executive supervisor on the new anime, which is written by Makoto Fukami and Takashi Yamashita and directed by Shin Itagaki. The principal cast from the Golden Age Arc trilogy of films reprised their roles for the series.
Tell us how can we improve this post?