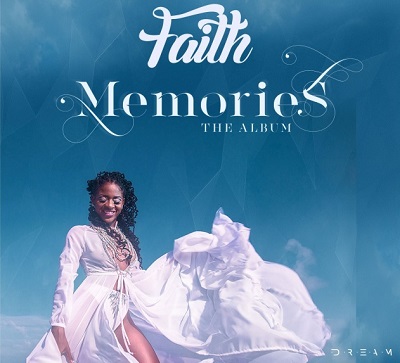 Faith Callender's debut album – 'Memories' was successfully launched by Dreamreal Projects February 6 at Copacabana attended by a large contingent of the music and arts community. Nikita, Rhea Layne and Shaquille performed ahead of Faith who was accompanied by a full band and had the audience dancing and singing along.
Memories consists of eight (8) tracks, three (3) of which are familiar radio hits Refill, Give Thanks, ManGo and the new additions namely; All Night, On My Way, Memories, Closer and Minutes. The album was produced by the Noize Boyz – Jamar Tudor, Donovan Clarke and Everson Browne and songwriters included Faith Callender, Rhea Layne, Ayana John, Kris Fields, Leigh Phillips and the Noize Boyz.
The EP is the recollection of all feelings, experiences, habits and behaviours at your favourite carnival may it be Crop Over or any other carnival around The World. Faith takes you on a journey from the anticipation on board the airplane to that paradise, creating memories with awesome friends and family never wanted that feeling to end. This album will help you to reminisce on all those experiences that now feel like a dream – Memories.
Faith and her team are set to release a visual for each track on the album, two of which have been released so far- Refill and Give Thanks. You can expect a radio tour, magazine features, merch pop ups, meet and greets and so much more from Faith in this upcoming campaign.
Tell us how can we improve this post?