The cover was drawn by Italian artist Lorenzo Pastrovicchio, whose work has been used in Disney comics published internationally by Panini. It features the "All-New All-Different Avengers" team which consists of Thor (Jane Foster), Captain America (Sam Wilson) and The Vision, Spider-Man (Peter Parker) and Hercules.
Avengers #1 is written by Mark Waid and illustrated by Mike Del Mundo. It will be released on November 2nd.
The cover reveal was a Comic Book Resources exclusive.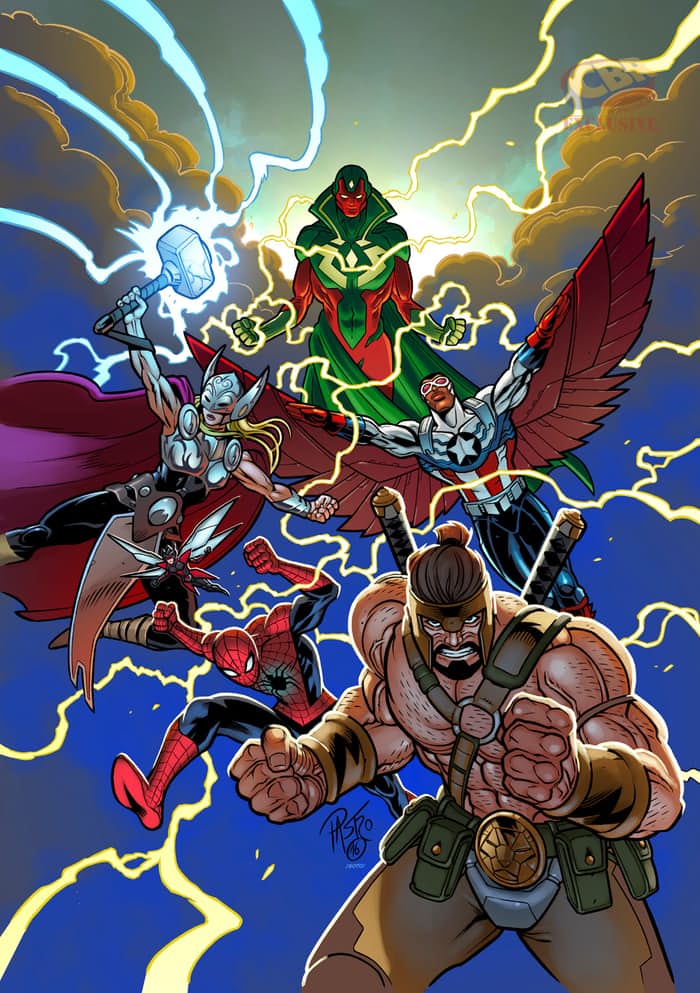 Tell us how can we improve this post?