2 Mile Hill have truly created something special with their annual concert series, Mahalia's Corner. If the long lines outside of the Lloyd Erskine Sandiford Centre – well before the doors open – and the packed venue are anything to go by, it is one of the most anticipated events of the year. Not just in the area of music, but in general.
Don't let the fancy dresses, high heels and button ups and downs fool you either. This is not a stuffy, bougue, hoity-toity event in the least. The atmosphere is relaxed and audience members know very well how to, as they say, "get on dibby in a fete" and there was plenty of that to be witnessed.
This environment in which the audience could freely let loose and enjoy themselves was cultivated and enthusiastically encouraged by 2 Mile Hill themselves. They opened the show every night and were energetic, funny, charismatic, warm, personable and clearly enjoying themselves.
They frequently interacted with the audience, which made them feel all the more approachable. Aside from the personality they brought to the stage, 2 Mile Hill also demonstrated immense talent. Their performances are always something to behold and continuous proof as to why they are one of Barbados' preeminent musical acts and why front-woman Mahalia Cummins is one of the most powerful vocalists on the island.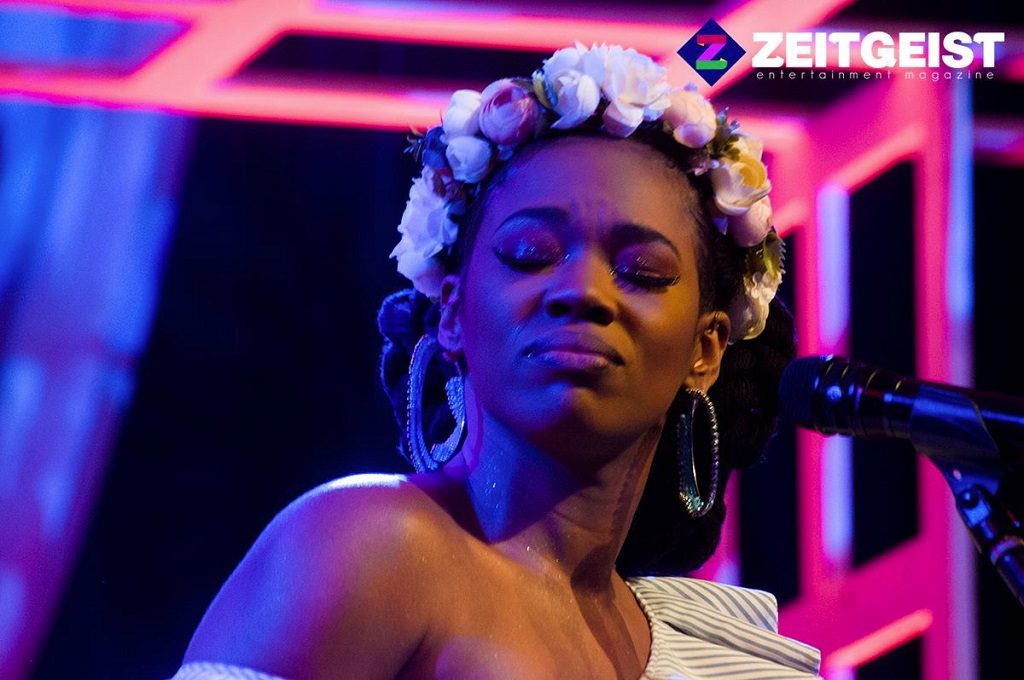 Alternating between contemplative pieces, intimate slow jams, fast paced songs and nostalgic throwbacks, the band never failed to rouse the audience, successfully setting the tone and pace for the night's proceedings.
Mahalia's Corner isn't just about 2 Mile Hill demonstrating their skill and expertise, however. With it's Open Mic sessions and surprise Spotlight Artists, it's also a very good showcase for new voices and burgeoning talents in Barbados's music scene.
Participants in the Open Mic sessions performed everything from Rap to Pop, R&B, spoken word poetry and Calypso. Not everyone who took to the stage was a newcomer; some of them were veterans. Not just to music, but to the Mahalia's Corner Open Mic. Despite the varying levels of experience between the performers, for the most part they all performed beautifully and displayed incredible ability as artists.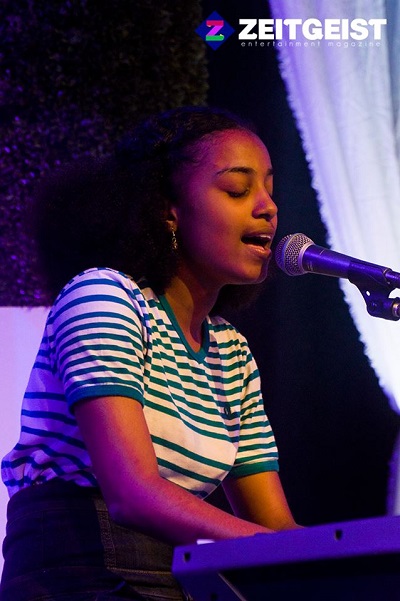 Of note was young performer, Theres Lambert, who sang an original song, and may be familiar to anyone who attended the Honey Jazz Musical Festival back in January. She'll be performing at Honey Jam on November 17th with her band, Focus. The audience absolutely loved her and for good reason; she has a great voice and is a good performer even just sitting behind a keyboard. Hopefully she will return to Mahalia's Corner next years as a Spotlight Artist, with her band, and more space and time to truly express her talent.
This year's Spotlight Artists were Kweku Jelani, Trinity Clarke, Kris Fields, Chad Montplaisir and Rhea Layne. Unfortunately, Zeitgeist was unable to attend the first show for this season of Mahalia's Corner, so we missed Jelani's performance. We did however make it to the remaining shows and caught the wonderful performances of these up and coming local artistes.
Rising star Trinity Clarke – who has already become a household name – once again proved that big talent can come in small packages, especially in one so young. Kris Fields' performance was over too soon; he had effortless swagger, a commanding presence and exuded confidence. Chad Montplasir had a melodious voice and a suave, sophisticated vibe. Rhea Layne gave a spirited performance that was full of sass and attitude, but in a very endearing way.
Of course the highlight to any night of Mahalia's Corner is the Featured Artist. The audience was treated to appearances by Allison Hinds, the Three Kings (Alix Cage, Raphael Saul and John Yarde), Ch'An, The Mighty Gabby and Kerwin DuBois.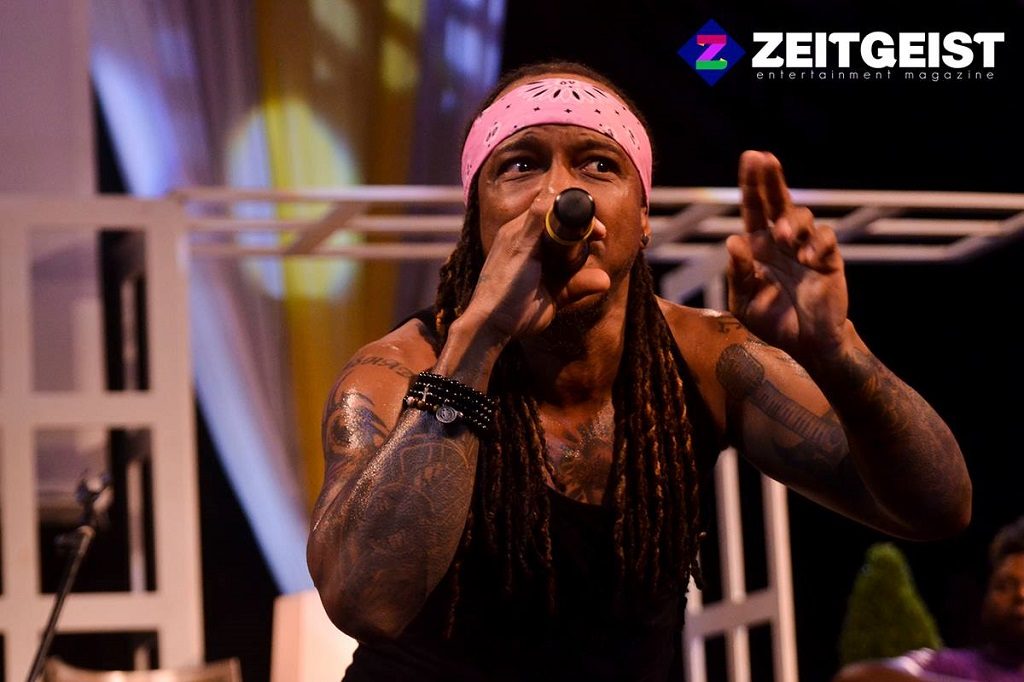 Each of the Featured Artists was a cherry on top of an amazing night of music and entertainment. 2 Mile Hill warmed up the audience, but the Featured Artists really electrified them and turned them up to eleven. None more so than Kerwin DuBois. The Mighty Gabby may have had the biggest turn out  – the lounge section on his night was sold out – but it was DuBois who had the greatest impact on and response from the audience. They were hooting, hollering, cheering, whining, wukking up and dancing. DuBois was a very lively performer.
The Three Kings were an absolute dream. Their voices blended well together and whether they sang as a trio or individually, they gave impassioned performances that were filled with sincere emotion. We got to see Alix Cage again when he performed the single "Fyah" with Mahalia's Corner fan favourite Ch'An, whose opening number for her set (which featured the Marlon Legall Voice Project) was dramatic, theatrical and ethereal. She was even better than she was the last time she appeared at Mahalia's Corner; she was strong and bewitching. When it was The Might Gabby's turn on stage, he showed us all what it looks like when a master is at work; he haf just as much energy as the younger performers and expertly captured the audience's attention.
As always, this year's season of Mahalia's Corner was, in a word, spectacular. It was a great follow-up to the not so long past Crop Over season and a fantastic start to the final quarter of 2018. The Christmas Special edition, which will be held on December 9th, is far too far away.
Head over to our Facebook page for four full albums from Mahalia's Corner 2018:
Night 2: Three Kings
Night 3: Ch'an
Night 4: The Mighty Gabby
Night 5: Kerwin Dubois
Watch our highlight reel below:
Tell us how can we improve this post?