For those of you who missed the previous four performances of Jherad "Lord Zenn" Alleyne's comedy stage play, Good Looking, or loved it so much they'd like to see it again, here's your final chance. The production has been brought back for a second time.
Alleyne said in the annoucement on his Lord Zenn Facebook page:
"So many people asked, we had to do it one more time. These are the final dates for this production for 2017. I wish I could do more. Thanks to everyone who supported so far and to everyone who continues to support me in my projects. Looking forward to seeing you all."
The play's first run was June 17th and 18th and the second run took place on June 24th and 25th at the Barbados Community College Liberal Arts Auditorium. This final run will be held at the same location on August 13th and 17th.
Tickets are $45 and are available from iMart locations in Sheraton Mall, Lanterns Mall and Welches, The Blueprint Store in Bridgetown and online here.
Read our review of the play here and visit our Facebook page for photos.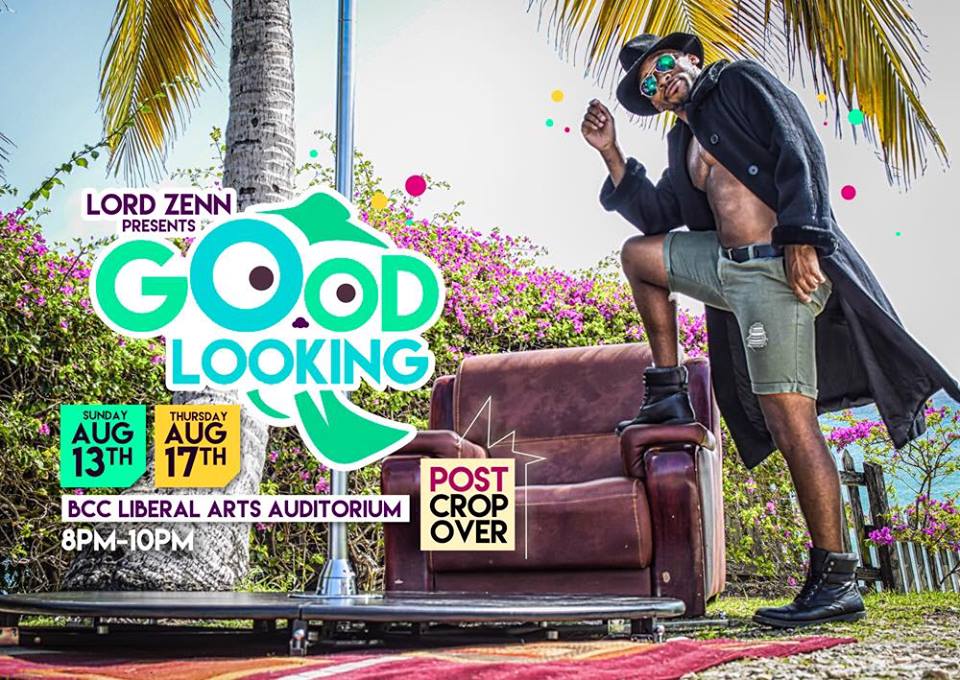 Tell us how can we improve this post?