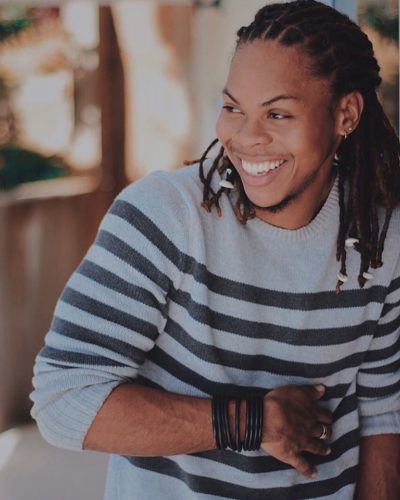 Singer, actor and dancer Du-Wayne Hinds yesterday morning announced his casting in the UK production of Disney's The Lion King, the stage adaptation of the beloved Disney animation classic. The musical debuted in the United States in 1997 and in the UK in 1999 at the West End's Lyceum Theatre. It is the third longest running show on Broadway with over 8,500 performances and over 7,500 at the Lyceum Theatre. It is the highest grossing Broadway production of all time with over $1 billion.
Hinds has been cast as part of the ensemble and as understudy to Simba actor Nick Afoa, a former rugby player from New Zealand. In theatre, an understudy is an actor who learns another's role in order to replace them at short notice, should the need arise.
He released his first EP, Breathe, in 2016 and the single, "What If", last year. In 2014, he earned two scholarships for the American Music and Dramatic Academy – where he would have pursued a Bachelor's Degree in Fine Arts – and held a fundraiser called "From Barbados to Broadway" to secure the remaining funds he needed. Hinds went on to study Theatre Arts at the University of the West Indies' St. Augustine campus, from which he has graduated with a Bachelor's Degree. He has trained in ballet, African dance, ballroom, and hip-hop.
Watch the trailer for the musical below.
Tell us how can we improve this post?