Things Tough won big at Sunday night's Barbados Visual Media Awards (VIMAS), the closing event of this year's Barbados Visual Media Festival. The film, written by Shakirah Bourne and directed by Damien Pinder, went into the awards with the most nominations and walked away with the most wins, taking home four awards for Best Cinematography, Best Original Story, Best Actress and Best Film Fiction.
Following closely behind was Liquid Gold with three wins for Best Sound (first time VIMA winner Romario Hunte), Best Director Non-Fiction and Best Film Non-Fiction. The film was produced and directed by Keeping Up With The Joneses creator Rommel Hall, as part of the Barbados Independent Film Festival's Film Collaboration Grant which Hall was awarded as the winner of last year's Local Filmmaker Award.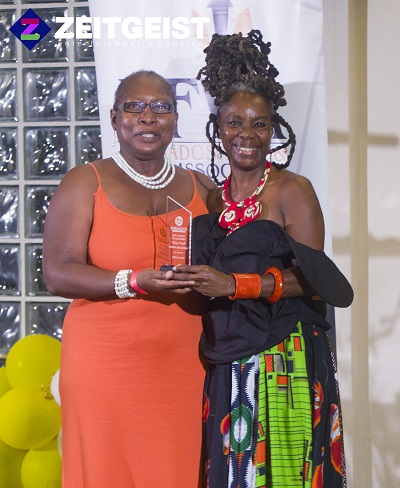 The films Mama's Story, Tales From The Script: Victor's Secret and Grief won Best Editing, Best Actor and Best Director Fiction, respectively. The music video for Ch'An's single "Runaway" won Best Music Video for director Mosi Daniel, who was also a first time winner at this year's awards.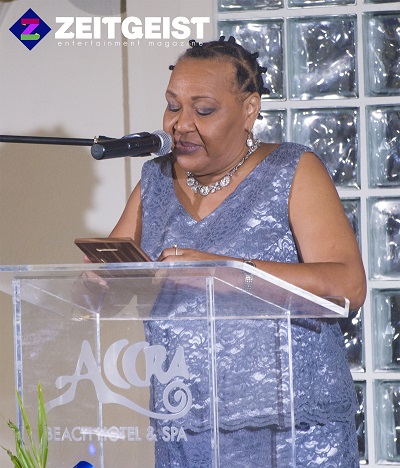 Film Commissioner Anette Nias received the Award of Excellence. In her acceptance speech said that she will not rest until "our stories" reach a global audience and expressed her faith in Barbadians to make that a reality.
Barbados Film and Video Association (BFVA) president, Damien Pinder, addressed the audience ahead of the award ceremony. He stated that due to a proposal that the association had presented to the government for film practitioners, all persons involved in the local creative industry now have access to duty free concessions through the Cultural Industries Development Act.



Pinder also revealed plans for the future of the relaunched BFVA website. At present primarily a source for information relating to the Barbadian film industry, it will eventually expand to become a meeting point for equipment renters and rentees both local and international, a marketplace for local and regional filmmakers where their films can be listed and purchased and persons will be able to apply for membership and pay their fees there.
Founding member of the BFVA, Penny Hynam, who worked in film for twenty-three years in Canada, used her address to give a personal, historical perspective on the progress that has been made in the development of the Barbadian film industry, starting from the year 1992.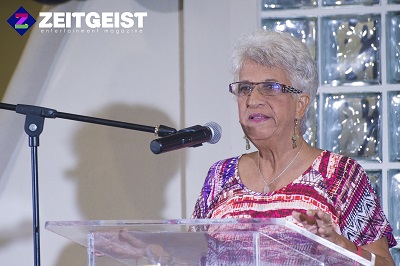 Referring to the industry at the time as "underdeveloped", she listed five main reasons she had identified as the cause:
"…almost no government assistance or grants for filmmakers – financial or otherwise…a lack of any serious training in all of the crafts within the industry [and] not even a knowledge of  all of the crafts that [there could be] to be trained in…a lack of any incentive for foreign filmmakers to make movies here [and thus] a lack of opportunity for young filmmakers to learn on live, major movie sets and understand the standards that needed to be met…there was no agency or organisation or association that represented the film community…there was only one television station that didn't farm out any work to the local freelance industry…"
She stated that although a lot of progress had been made in addressing these issues, there was still more work to be done.
She later pointed to a sixth, "psychological" reason, which is "much harder to identify or solve"; the creative's tendency to work in isolation and "jealously" safeguard their works and ideas. This, she said,  is counterproductive in a medium such as film which relies on collaboration. Adding that we "must learn to create as a harmonious unit together, without fights and power politics and endless harping."
Visit our Facebook page for a full album of images from the awards.
Here is the full list of winners:

Best Music Video
Ch'An – Runaway, directed by Mosi Daniel
Best Cinematography
Kevin Bowen – Things Tough
Best Editing
Chukwuemeka Iweze – Mama's Story
Best Original Story
Shakirah Bourne – Things Tough
Best Sound
Romario Hunte – Liquid Gold
Best Actress
Portia Blackman – Things Tough
Best Actor
Brandon Blackman – Tales From the Script: Victor's Secret
Best Director Non-Fiction
Rommel Hall – Liquid Gold
Best Director Fiction
Yvonne Weekes – Grief
Best Film Non-Fiction
Liquid Gold
Best Film Fiction
Things Tough
Award of Excellence
Annette Nias, Film Commissioner of Barbados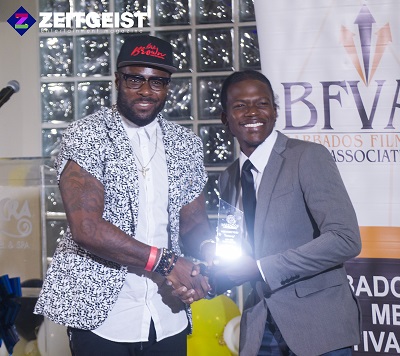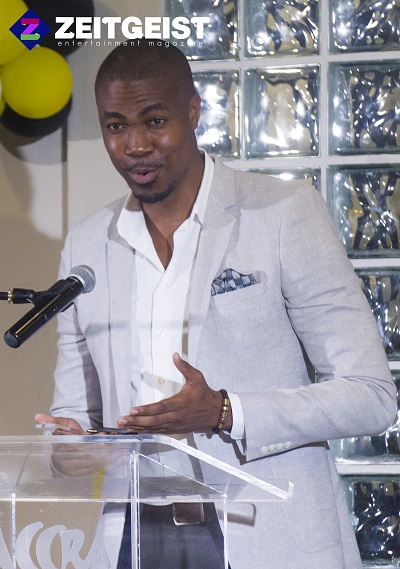 Tell us how can we improve this post?