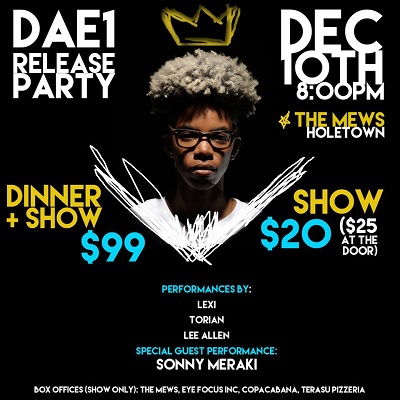 Barbadian musician Adaeze dropped her latest album, Dae 1, today.
Over on her Facebook page Adaeze posted a preview of the album, along with links to stream it on YouTube and buy it on iTunes.
Prior to the album's release, the musician shared four live studio recording sessions on Facebook. The first of which, "Foreigner", was performed at the Honey Jam Barbados 2016 concert and received a positive response.
Adaeze will be performing at the Hilton Open Mic on December 1st and the album's release party will be held on December 10th at The Mews in Holetown and feature performances from other musicians.
You can stream Dae 1 below.
Tell us how can we improve this post?