Local DJ Justin "Jus-Jay" King emerged the winner of the first ever Caribbean Finals of the Red Bull 3Style World DJ Championships. Celebrating its tenth year, it is the world's biggest DJ competition. At last night's finals, held in Panama, King competed against other DJs from the region – DJ Spinn (Jamaica), DJ Quest (Antigua), Untouchable Sounds (Trinidad and Tobago), DartZero75 (Venezuela) and Maripaez (Venezuela).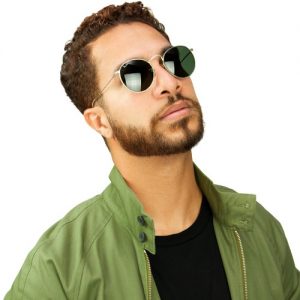 This is the second time that King has entered the competition, having also made it to the World Finals in 2018 as one of three wild card entrants.
King had expressed doubts earlier in the night due to "a major technical issue", stating "I probably don't have a chance at this stage." He described his win as a "turn of events." King has advanced to the World Finals of the competition, which will take place in Moscow, Russia in April.



Competitors are tasked with playing a 15-minute set that incorporates at least three genres of music. They are scored points based on Originality (40%), Skill (25%), Music Selection (20%) and Crowd Response (15%).
Fellow Barbadian DJ, DJ Puffy, became the first Barbadian and Caribbean person to win the Red Bull 3Style World DJ Championships in 2016.
Tell us how can we improve this post?