James Patterson, author of the Alex Cross and Daniel X series of novels, has cancelled his plans to publish the novel The Murder of Stephen King out of respect for the prolific horror author and his family and to avoid causing them "any discomfort." The novel was co-authored by Derek Nikitas.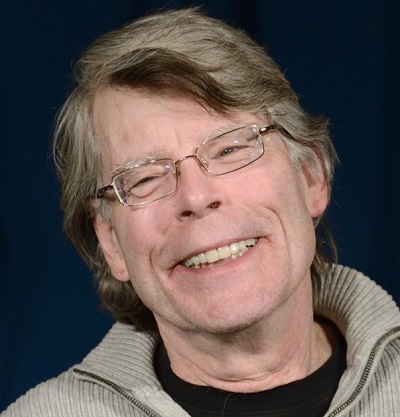 Patterson had announced that the 150 page novel would be published in November, according to The Guardian. The synopsis for the novel read:
"Stephen King is facing a nightmare. A stalker is re-enacting the horrors from his novels. And he won't stop until he kills the master of suspense himself – unless King puts him out of his Misery first."
Speaking to the Associated Press, Patterson asserted that if King wrote a novel entitled The Murder of James Patterson, then he would "definitely want to read it" and said that his own book was in homage to King. He also explained the killer's motivation:
"He'll write a tell-all book from his prison cell and be crowned the new King of Horror. All the readers will scream: The King is dead; long live the King!"
Patterson explained that King would not have died at the end of the novel.
King was not involved in it's writing but had had received an advanced copy, as reported by the Associated Press – to whom he declined to make a statement about Patterson's novel.
After hearing that fans of King had "disrupted his home", Patterson decided not to publish the novel.
King, in the past, has referred to Patterson as a "terrible writer" but "very successful."
The book was to be part of Patterson's Bookshots series – novels 150-pages or less and sold for $5 – and will be replaced by Taking the Titanic.
Tell us how can we improve this post?