SOME SPOILERS AHEAD.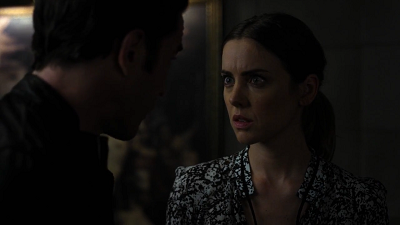 I am so very disappointed in Joy. I thought that she was coming to realise exactly how Harold was and that he was using her. I suppose her happiness that her father is back and her desire to form a relationship with him is clouding her judgement. I wish she'd listened to Ward, but his stay in a psychiatric hospital did him no favours there. And he was so close to getting her out! Then Bakuto showed up.
I knew he was going to screw over Ward when he made him the deal. It was contradictory to the one that he made with Harold; he entered into a partnership with Harold but was offering Ward a way to kill him. He was giving them both what they wanted in order to get them to do his bidding. The man was duplicitous.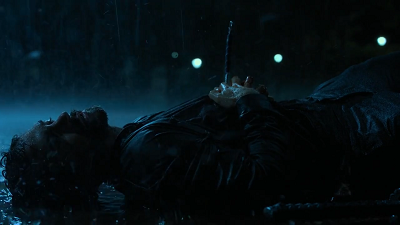 I'm not surprised that his body disappeared after Davos killed him. Who's to say that he doesn't have the same gift that Harold does and can come back to life. It wouldn't have worked so immediately, however, so Colleen's guess that his men collected his body is more plausible. His death was a little too easy for me, given that Colleen struggled a bit in her fight with him, even with an injury from a sword shard to the leg.
I'm not glad that Davos killed him but I'm not mad at him for doing it either. I would have liked for Colleen to do it, but I guess she still saw him as her sensei and couldn't bring herself to. She may have been right that they had enough on him to have him arrested,  but I don' t think that he would have ever made it to trial, if so far. He was the leader of The Hand and he had former students everywhere. He would have gotten off or out of jail.
And has everyone forgotten Madame Gao? Now that Bakuto is dead she'll just take back control of The Hand.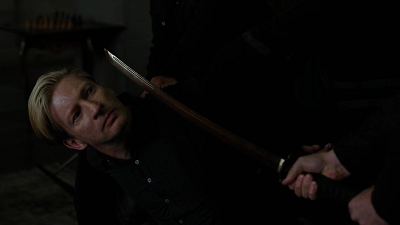 If only Danny had shown up a few more seconds later, Harold would be dead. Unfortunately Bakuto gave him the opportunity to say a few last words. Not only did that delay Harold's death, his little speech poisoned Joy against Ward. Why couldn't Bakuto have decapitated Harold first instead of shooting Joy?
Now Harold is gearing up to take over Rand Enterprises and as expected, he's trying to get rid of Danny now that he's outlived his usefulness. The greatest twist in this entire series was that Ward, of all people, tried to help Danny. Given that Danny and Colleen were raided by DEA agents, I'm assuming that Harold is framing Danny for Madame Gao's drug operation. Maybe even Bakuto's taking the funds out of the Rand accounts.
Random thoughts:
There's Ward! Why is he strapped down?
Leave Ward along Bakuto!
Screw you Bakuto.
You cannot be this blind to Harold's evilness Joy!
Danny, Davos and Colleen are having a hard time defeating these guys.
What's going to happen to Madame Gao?
All 13 episode of Iron Fist are currently available for streaming on Netflix.
Tell us how can we improve this post?