SOME SPOILERS AHEAD.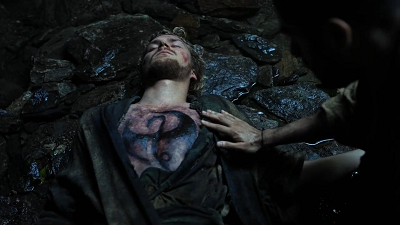 In this episode we learned why it was that Danny left K'un Lun and abandoned, at least part of, his duties as the Iron Fist. He wanted the mantle because he thought that it would fill the void left after the plane crash and his parents' deaths. Once he earned it, however, it did not fulfill him as he had hoped.
I wish we'd gotten to see even some of Danny's fight with Shou-Lao. That would have required a fair bit of CGI and although I don't know the budget of this show, I'm guessing that that there wasn't enough for that. From what we saw of Danny's brief tenure guarding the entrance to K'un Lun, it looked pretty solitary and boring. It wasn't at all what I would have thought it to be and it definitely wasn't to Danny. Also, it was implied earlier that Danny still needed some training after becoming the Iron Fist to learn how to use those powers. He didn't leave immediately after earning the Iron Fist powers, but we didn't see any such training.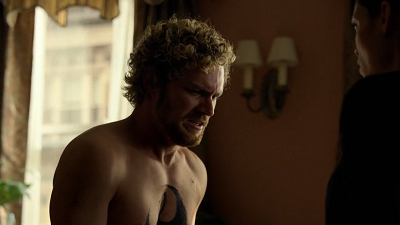 Speaking of training, Claire's observation of Danny's anger issues – and Davos' – revealed a huge flaw in how they were raised and perhaps the reason why Danny can't embrace his role as the Iron Fist. They were taught to bury their emotions and thus, Danny never dealt with his pain, anger, sadness and other feelings concerning his parents' deaths. He never got closure. Until he deals with that he can't truly become the Iron Fist and return to K'un Lun.
Joy seems to be becoming aware of the fact that Harold is not the man that she thought he was and he is using her for his own gain. Whatever bias he had toward her died when came back. Or he doesn't actually care about either of his children beyond what they can do for him. It was too late for her to withdraw from his plan to shut down the Rand accounts that Bakuto was taking money out of and lure him out his compound. Danny and Davos were already in place. Plus, this was her way of getting Bakuto and The Hand out of Rand.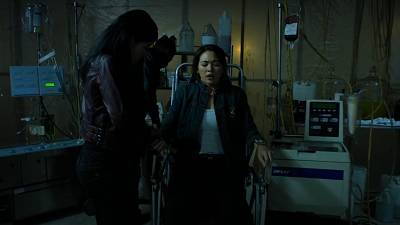 Was Colleen the only one of Bakuto's followers who didn't know that he and his faction of The Hand were just as evil as Madame Gao's? Her own students seemed to know the real nature of the faction better than she did.
I knew that Becca would betray Colleen to The Hand. It wasn't very smart going to her dojo or going to the hospital to ask for help from someone who is still a member of The Hand. She should have known that The Hand would get to her former students and have them be on the lookout for her. It's not wonder that she was captured. For a while there I thought that she was going to be killed off.
Random thoughts:
Don't play with the bandage Danny.
Danny: "How did you even find me Davos?" Your're a public figure!
The Hand created the very thing that's meant to destroy them.
Screw you Bakuto.
Why are you still there Joy?
Davos' cluelessness is adorably hilarious.
All 13 episode of Iron Fist are currently available for streaming on Netflix.
Tell us how can we improve this post?