SOME SPOILERS AHEAD.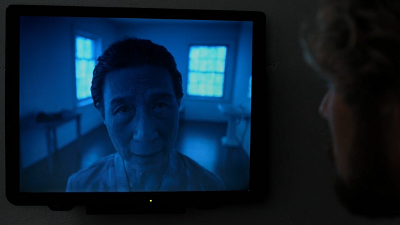 To say that I didn't see that coming would be an understatement. I didn't trust Bakuto – or Colleen – from episode seven, even less so after the last episode and ever decreasingly as this episode progressed. But I would never have thought that Bakuto and Colleen were a part of The Hand. Not until Madame Gao suggested it.
I trusted Madame Gao far more than I did Bakuto; he was extremely shady and she has always been straightforward. So when she named Bakuto and company as such, I believed her. I didn't need Colleen to confirm it and I knew that the explanation would be that Madame Gao and Bakuto led different factions within The Hand.
That's not at all the case anymore because Bakuto essentially staged a coup and is apparently now in charge of Madame Gao's drug smuggling operations, something that Colleen said that her faction was above. She's just as brainwashed as she accused Danny of being. I didn't discount her claims that Bakuto's faction was "the good Hand" and that Madame Gao's was "the bad Hand." I left room for the possibility that that may be true, but Bakuto proved her wrong.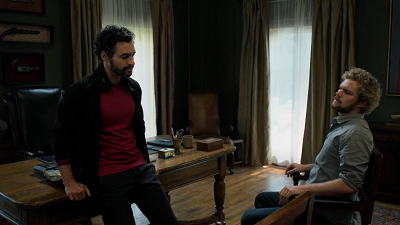 From the moment that he told Danny that they don't use people and in the next breath tried to convince Danny to partner with him so that he could use his powers as the Iron Fist, his duplicitous nature was obvious. I'd say he's far worse than Madame Gao. She at least doesn't hide behind a facade.
I want to believe that Colleen wised up to the fact that Bakuto is actually a villain, but the truth is that she helped Danny out of love. She wasn't there to discover the truth about Bakuto along with Danny. I noticed that since she slept with Danny, her behaviour and demeanour changed. She went from serious to sappy. She was a little annoying. But that's what love does to you.
Just as Harold thought that he was free from The Hand, Bakuto showed up  to offer him a slightly different deal from the one he had with Madame Gao. He still works for The Hand, performing the same duties, but he is free to leave his tower.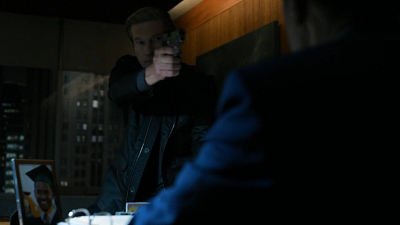 Harold wasted no time at all and killed Lawrence Wilkins; the irritating board member who delivered the severance agreement to Joy and Ward. Now Joy has reclaimed her position at Rand, which I wish she'd gained through her own effort and not because Harold killed for it. She can't really believe him when he said that he didn't kill Lawrence. She's not stupid.
I hope that his angry outburst was enough for her to realise that she can't trust Harold. Hopefully she looks for Ward on her own and rescues him from the psychiatric hospital. Given his addiction and psychological problems though, that may be the best place for him.
Surprising but also not, is that Danny never completed his training and is not a fully fledged Iron Fist. We knew already that he left K'un Lun of his own volition. What we don't know is why. It was obvious that he'd fled (at least one character said that he wasn't supposed to leave), but I thought that the entrance to K'un Lun had already closed. According to Davos, it's still open.
Danny really didn't think things through when he fled. His naivety about the existence of The Hand put K'un Lun in grave danger. Now that the entrance is open and unprotected, there is nothing to stop The Hand from attacking and destroying K'un Lun. Danny and Davos need to get back there ASAP.
Random thoughts:
Colleen: "It's the safest place I know." But where is it?
Your training didn't go sideways Danny. You left.
Run Joy.
Bakuto is monitoring Danny?
Danny asking the right questions.
Nothing good can come from a conversation between Bakuto and Harold.
All 13 episodes of Iron Fist are currently available for streaming on Netflix.
Tell us how can we improve this post?