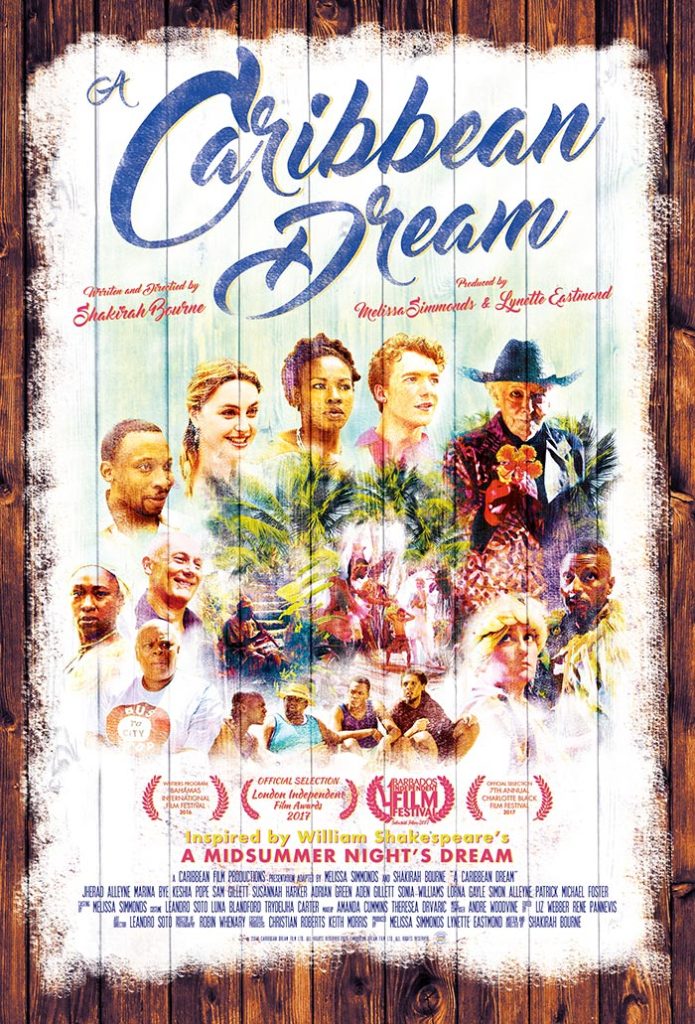 The Barbadian-UK co-production, produced by Lynette Eastmond and Melissa Simmonds and written and directed by Barbadian filmmaker Shakirah Bourne, has received three nominations for the National Film Awards UK. Now in its fourth year, the National Film Awards is, as described on it's website: "an annual awards ceremony produced by the National Film Academy to celebrate the achievements of established and independent filmmakers , actors , actresses, casting directors, production companies and crew who make up the motion picture industry" and is the only film awards that allows the public to both nominate and vote in all of its a categories.
The three categories that A Caribbean Dream has been nominated in are Best Supporting Actor for Sam Gillet, Best Drama and Best Screenplay for Shakirah Bourne. The film shares the company of films such as Three Billboards Outside Ebbing, Missouri, King Arthur: Legend of the Sword, Baby Driver, Dunkirk and Kingsman: The Golden Circle. Well known personalities in the film industry whom have also received nominations include Nathalie Emmaniel, Daniel Kaluuya, Halle Berry, Ewan McGregor, Jude Law, Rupert Grint, Christopher Nolan, Andy Serkis, Sean Connery and many more.
Voting for the awards began on January 15th and will close on the 28th of March. In order to vote, you must register for the site. The winners will be announced at the awards ceremony being held on March 28th. For the full list of nominees and to register to vote click here: National Film Awards UK 2018 Nominees.
A Caribbean Dream is available for download on iTunes, Amazon Prime Video and Google Play in the UK and the Caribbean and on Virgin Movies and Sky Store in the UK only. The soundtrack is available on iTunes and Spotify.
Watch the trailer below:
Tell us how can we improve this post?