SOME SPOILERS AHEAD.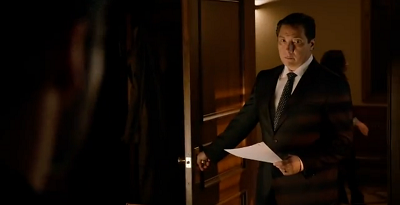 Never in a million years would I have ever seen that coming. At all! Holy crap it was D.A. Denver the entire time. I knew that this whole thing with Annalise and the Office of the District Attorney trying to get her convicted for Wes' death was personal, but I would not have thought that he was the driving force behind it.
I was so very very wrong about Atwood being the one with the vendetta pushing so hard for Annalise to be imprisoned. Trying so hard to hold onto her as tightly as possible. I mean she was, but she wasn't the mastermind behind the scheme; she was only a pawn! I totally don't buy that she didn't order Wes' body cremated. She did. And it was all at the request of Denver.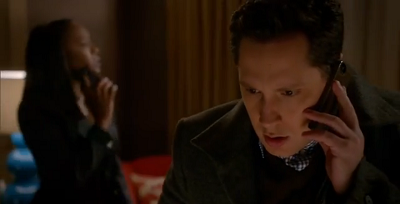 I was so mad at Connor and Asher for doing the rash, stupid things that Annalise told them not to do. But their stupidity and rash behaviour is what led to this unfathomable revelation. Well, kind of, Annalise put it together for herself but that was the means by which the Keating Four found out.
It's not typical of this show, but I'm really hoping that Denver has a long and extensive villain monologue detailing his plans and motivations. We know both already, but still. My only concern right now is that Connor is still in his office and he knows now that Connor knows he's behind it. I want to believe that because they are where they are, he won't do any harm to Connor but…he did orchestrate this entire conspiracy so…I can't really put much past him. Plus, everyone in that office seems to have it out for Annalise so no one would bat an eye if he did.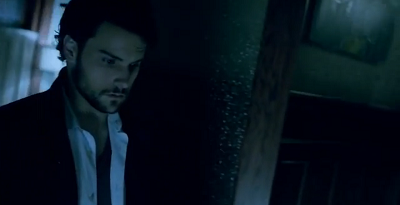 I believed Connor's story as soon as he recounted it. There was no doubt in my mind that he was telling the truth. I didn't believe he killed West, at least not intentionally, and this whole time he's been lashing out because he was afraid he may have accidentally killed him while trying to save his life. Poor Connor. I feel so sorry for him now and all of his past behaviour was immediately excused. I just want to give him a hug.
Laurel went way too far in telling him to kill himself. I understand that she's grieving and is angry and wants someone to blame, but that was not right. And Connor was in such bad shape that he'd have done it too, I bet. He almost did at the beginning of the episode. It's a good thing that Annalise let him – literally goaded him – into taking it out on her and had the two of them make up.
Random thoughts:
You're not going to kill yourself Connor.
Annalise is in the driver's seat with this case!
I forgot Wallace Mahoney was killed.
Who Nate was there for is none of your business Denver!
Lol he went right to Annalise after leaving Denver's office and gave her Atwood's password.
So sweet of Asher to try and keep those photos from Laurel.
Laurel is being nice to Meggie? Is she up to something?
Getting ahead of yourself assuming this will go to trial, Denver.
Run Connor!
Tell us how can we improve this post?