MAJOR SPOILERS AHEAD!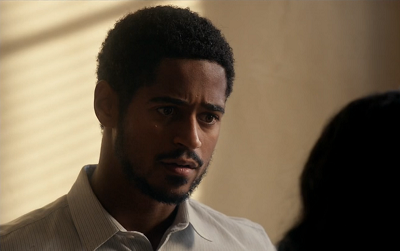 IT WAS WES?!
What?
No!
I can't be Wes!
What is this show without Wes? He's the core of the show. He's the one thing that keeps Annalise sane. That keeps her good. That keeps her grounded.
Of all of the members of the Keating Five, he's the one she loves the most. The one who she owes the most.
It can't be Wes!
Sure it's more of an ensemble cast but if ever there was a main character besides Annalise it was Wes. It has to be some kind of trick. It has to be some kind of misdirection. It has to be some kind of something because I cannot believe that Wes is dead.
For the entire episode they made me think that it was going to be Nate. The second he spoke to the medical examiner off screen and I made the realisation that it was Wes, I was stunned. Then when they flashed back to explain how he wound up dead I audibly, literally said "No." I did not want to see it. I did not want to know what happened. I was still processing – and still am processing – the idea of Wes being dead.
And of course it ended without us finding out what happened. On the one hand I really didn't want to see it but on the other hand I just had to know. How could Wes die? But ultimately I'm glad we didn't find out because now we have time to process the fact that Wes is dead and come to terms with it.
I was so, so sure that it would be Frank. His entire arc for this first half of the season seemed to point toward him sacrificing himself as atonement for what he did to Annalise. He was at such a low and went on his short daddy-killing murder spree. But he actually made it through to the mid-season finale. I did not expect it not to be Frank. It just seemed like all roads – or most at least – were pointing to him.
And they didn't reveal who Laurel's baby daddy is.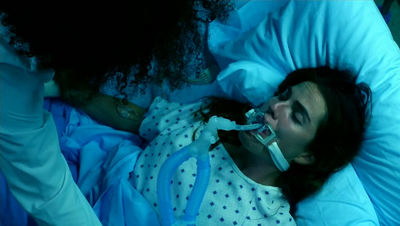 I'm hoping it isn't Wes if he truly is dead (if we didn't see them die on screen then they didn't die!). That would be painful for her to be carrying the child of her dead boyfriend. I kind of don't want it to be Frank's either because I don't want the two of them to be involved in any kind of relationship. Especially now that he an Bonnie seem to be an item (which is weird).
It's only now occurring to me that Laurel could lose the baby. I can see the writers throwing that in there and I can't picture anyone on this show being pregnant. So maybe she will lose the baby from the stress of grieving Wes or she'll have an abortion.
It was sweet seeing her and Meggie holding each other and crying, considering how Wes' relationship with Meggie ended and what happened the last time the three of them saw each other.
I don't believe that Annalise had anything to do with it for the pure and simple fact that it was Wes. She would never hurt him…I think. Now she looks more suspicious because she called everyone to the house and the D.A. already hates her and she's under investigation and this is not doing her any favours.
I cannot wait until the season resumes so we can find out what happened.
Random thoughts:
R.I.P. Wes.
How to Get Away With Murder returns on Thursday, January 19th, 2017.
Tell us how can we improve this post?