SOME SPOILERS AHEAD.
The body isn't Asher confirmed! I knew it wasn't him. Seeing Michaela so panicked and on the verge of tears was quite sweet considering how cold she's been to him in the past few episodes. She really does care!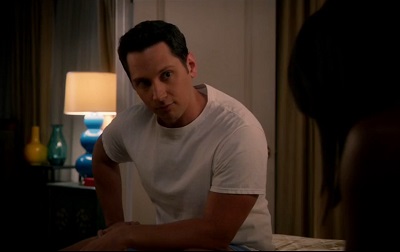 When it flashed back to three weeks earlier and Asher left because he was tired of being undervalued I was sad, more so for him than for Michaela. He continues to be an adorable goof and how she could be so resistant to it is beyond me.
But he came back! And she took him back! And they had the cutest little moment. He was able to get her to take down her walls and open herself up to him. It was beautiful. I can't wait for them to be officially official. It looks like she will finally allow herself to acknowledge him and his feelings and allow herself to accept them and coming to appreciate him. He's so sweet! Anyone can see that and I think she's starting to see that too.
I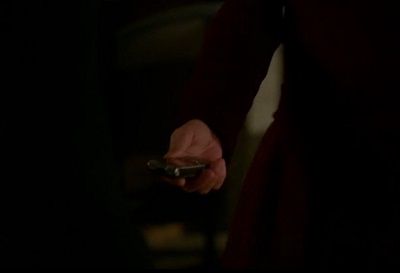 was genuinely shocked when Bonnie revealed that the whole thing with Frank was about getting a confession out of him. That's not something that I had expected. Annalise had a point though; if they turned in Frank he could tell the police about everything they've done. Bonnie should have thought about that.
But then again she maintained for the entire episode that all he wanted was to come home. And he has seemed to be very upset at the idea of Annalise hating him and he is truly sorry for the role that he played in the death of her child. So I'm not so sure that he actually would have sold them out to the police and perhaps Bonnie thought so as well. Maybe Annalise was just clouded by her anger at him and, as Wes pointed out, I'm certain she doesn't actually want him to go to jail so she wouldn't have used the confession.
It's interesting that Bonnie didn't confirm to Annalise that Frank did indeed finally spread her legs. She was hurt when she woke up and found him gone last week, so I'm sure she does really care for him deeply. But Annalise is Number One and the only person she is loyal to so.
Annalise was being very, very hard on her for her indiscretion and I felt really bad for Bonnie. I was glad that she called on her later for help in the case. Bonnie is a little out of the dog house at least.
The case this week wasn't that interesting and I was a little bored with it. I didn't pay that much attention to it. I felt like the ADA and the judge were ganging up on Annalise and trying to sabotage her. Every single objection the ADA made, the judge sustained. I guess people are just retaliating against Annalise because she is in a precarious situation with her career.
I am even more confused about what Laurel's motives are for going after Frank.
She told Wes she's no longer in love with him so if that isn't motivating her then what is?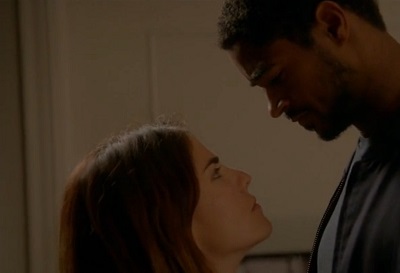 I knew she and Wes were going to sleep together in this week's episode. Just for the simple fact that she is pregnant three weeks down the line and in order to keep the audience guessing about whether the father is Wes or Frank, we would need to see her sleep with Wes when it wouldn't be too early for a pregnancy to be detectable by the time of the fire.
There is every possibility that she was pregnant at the time she slept with Wes and just didn't know. In which case, it would be Frank's. But if she doesn't know that she is pregnant then the question remains…why was she trying so hard to find him? Telling him that she is pregnant with his baby is the only reason I can think of.
And if she does know she is pregnant, I would think that she would have told Wes…?
In the moments before she kissed Wes, I thought telling him she was pregnant with Frank's baby was what she going to do, not kiss him.
Random thoughts:
Dammit I spelled "Meggy" wrong!
So Annalise really wasn't trying to kill Frank?
I love how mean Michaela is to the new kid.
How do people eat in bathrooms???
Two Mean Girls references!
I hate seeing Connor suffer over this break up.
Was Wes always so tall?!
Nate wasn't shirtless in this episode.
How to Get Away With Murder airs Thursday nights at 10 PM on ABC.
Tell us how can we improve this post?