SOME SPOILERS AHEAD.
Annalise and her five, fumbling students Wes, Connor, Michaela, Asher and Laurel are back! And it's finally revealed, after months of waiting, what happened to Wes' father and why.
Frank being Wallace's killer was unexpected. The expectation there was that the killer had been some random third party and that Wes had unwittingly walked into something. But when it's explained why Frank killed Wallace – Frank was atoning for the fact that he had known that it had been Wallace behind the car crash that killed Annalise and Sam's unborn child and he'd hidden it from her for years – it made sense that he had done it and why (other than the usual of him having been asked to).
Follwing this, it was unnerving to see Annalise losing control and screaming into the heavens with Wes.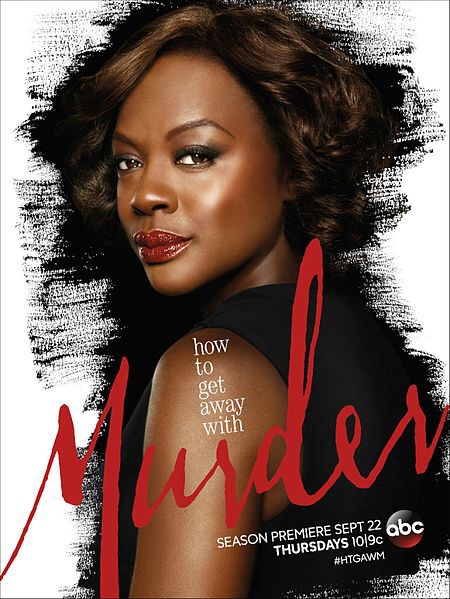 Even in the worst of situations Annalise is in absolute control and has a strategy. But here she had nothing and could do nothing; a position that certaily not just the audience, but Annalise herself, is unfamiliar with.
It's a little too obvious that Frank is the one hanging up "Killer" posters of Annalise. It will be interesting to see how that little mystery unfolds.
It's also not clear as yet why she was looking for him. He obviously seems to think that she wants him dead (he did kill her P.I.). But it's not quite so apparent exactly what her plans for him are.
This episode made a point of showing Annalise being kinder and softer toward her students. And that was done for a reason.
In the last two seasons, based on how she reacted to who was under the sheet, the two people who would immediately spring to mind are Bonnie and Wes. Maybe even Frank. But now? After seeing how she was with Michaela, Connor and Asher (Laurel can't seem to get out of the dog house with Annalise)? It's hard to say who it is that could make her react so powerfully.
The immigration case they were working on concluded so unfairly. The judge's thinking was understandable, but at the end of the day she punished him with deportation for lying. Such a harsh sentence, for such a small thing, was unnecessary.
For the most part the episode just caught us up on what the characters were – during the time skip – and are doing, introduced a new character and set up the conflict for at least the first half, if not the entirety, of the season; as a first episode is supposed to do.
But there really wasn't anything that stood out during the episode. No big moment. Not even the tease of the death of a seemingly big or important character (it was in the teasers after all) and Annalises's house being on fire. It did do its job of raising questions and provoking intrigue though.
There was a laugh out loud moment when Annalise told Michaela that they looked like they were working the corner. And Oliver thinking that he was bad was kind of cute. In a way that makes you want to gently rest your hand on his shoulder, shake your head at him and say "Oh Oliver."
Random thoughts:
Is everyone Annalise surrounds herself with crazy?
More shirtless Nate please.
R.I.P Conner & Oliver.
Maggie's real?!
How to Get Away With Murder airs Thursday nights at 10 PM on ABC.
Tell us how can we improve this post?