Additional reporting by Zamfir Waltz.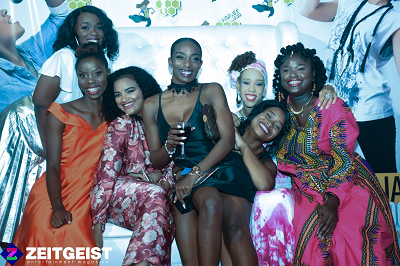 Honey Jam Barbados, it seems, never fails to find the very best of the best when it comes to up and coming female vocalists on the island. Indeed, founder Ebonnie Rowe and her team have a talent for discovering talent. Demonstrating what many Barbadians, particularly those involved in the local arts scene, often stay; that there is a lot of talent to be found here. The seventh edition of the show was held at the Hilton Barbados Resort on Saturday, November 18th.
The night was, as resident MC Caroline "CiCi" Reid said, a night of first. The first half of the show was dedicated to vocalists who were making their Honey Jam Barbados debut. For some of them it was their first time performing in front of a live audience. The first time performers were, Ayodele Edinboro, Samaria King, Ifetayo Clarke, Erin Hunte, Angelique Archer, Denesha Fergusson, Gabrielle Rock, Kenyah Joseph and Vanessa Phillips. All of the young ladies did an amazing job. They had beautiful, powerful vocals, incredible stage presence and infectious energy.
That being said, the standouts among them were Denesha Fergusson, the first person to perform opera at Honey Jam Barbados,  Kenyah Joseph and Vanessa Phillips. They had the biggest reaction from the crowd when they performed and each of them had their own distinct performance style. Fergusson was poised and controlled, Joseph was vivacious and personable and Phillips was cool and relaxed.
Another first for Honey Jam Barbados, was a dance performance by local group, Riddim Tribe.
The "Guest Alums" of the yearly event had the second half all to themselves, and showed their experience and the potent energy they have accumulated over the years.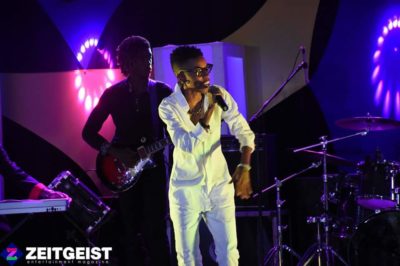 Adrianna Mayers sang with great passion and soul as she worked the stage to the enjoyment of the crowd. Valentine Meniaud's French piece was exquisite, refined, and added an interesting aura of class to an already enjoyable evening. We hope to see her at a future Honey Jam. Larix gave a nice performance of her single "Sycamore." Adaeze took the full plunge, and dropped a brand new track, '"Leh Me Teh"; usually a big risk, but it paid off in dividends. The crowd response was phenomenal, and Adaeze fully utilized it. Closing the night was Rhea Layne; all we can say about her performance, is: "FREEDOM!!!"
Special mention must be made of Jenna Bennett who flew in from the Canadian arm of the Honey Jam project and Leigh Philips, of whom we hope we see more of in the future.
For photos from this even, visit our Facebook page.
Tell us how can we improve this post?